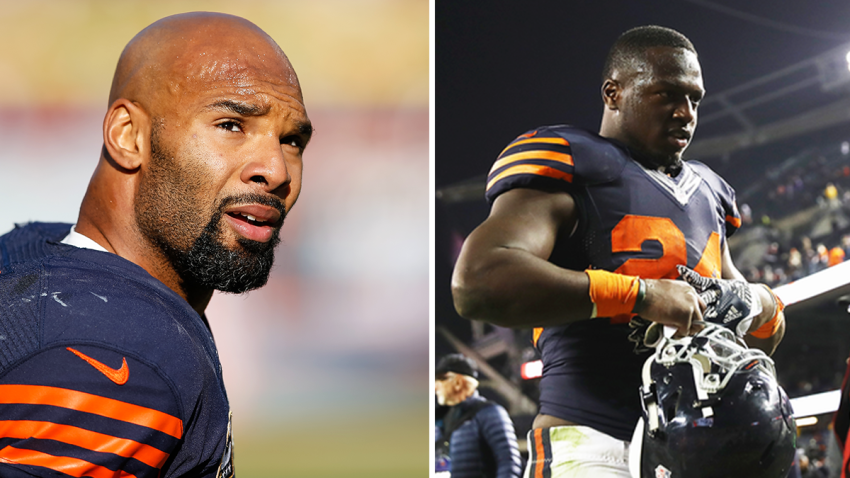 The Chicago Bears didn't have a lot to be happy about this season, but the play of rookie running back Jordan Howard was certainly a bright spot that even attracted the attention of a former Windy City star.
That former star is running back Matt Forte, who signed a free agent deal with the New York Jets in the offseason after spending the first eight seasons of his career with the Bears. Forte set the Bears' rookie rushing record during the 2008 campaign when he ran for 1238 yards, but Howard broke that record on Sunday as he rushed for 135 yards against the Minnesota Vikings.
That performance put him at 1313 yards for the season, setting a new Bears rookie record. Always a class act while in Chicago, Forte proved that his new zip code didn't change that as he congratulated Howard on his accomplishment:
Howard not only set a new Bears record, but he also helped make some awesome NFL history with his excellent season. According to ESPN, Howard and Ezekiel Elliott (who led the NFL with 1631 rushing yards this season) have become the first pair of rookies to finish first and second in rushing yards in the same season.