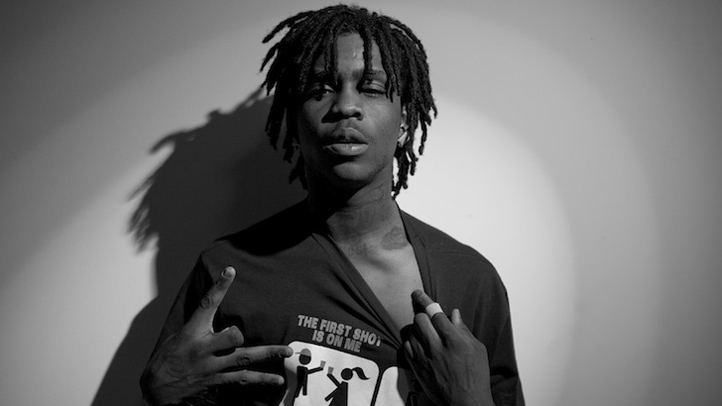 Chief Keef is starting to spend more time in jail than performing on stage.

According to the Chicago Tribune, the Chicago teen rapper has an arrest warrant in Florida on a misdemeanor possession of marijuana charge.

It's one more legal problem for Keef in what's been a particular bad week. Keef, whose real name is Keith Cozart, was sentenced to 18 months probation Monday for driving 110 miles-per-hour on the Edens Expressway and ordered to pay a $531 fine and complete 60 hours of community service.

After walking out of the Skokie Courthouse, he was arrested again on an outstanding misdemeanor trespassing charge and later that day, served with his second paternity lawsuit.

The Florida incident happened last August as Cozart was celebrating his 17th birthday. Officers allegedly found marijuana in his pocket as he sat in what police say was a stolen red Ferrari, according to the Tribune, although Cozart was not implicated in the car's theft. The warrant was issued in January after Cozart failed to show for his court hearing because he was serving a time in a Chicago jail for violating probation on a previous gun conviction.

Last month, Cozart was arrested and jailed outside of Atlanta when a hotel security officer said he smelled marijuana coming from his room.

Cozart's manager told the newspaper that his legal problems have given him inspiration for creating new songs.
New material he'll need to release in order to pay those mounting legal fees.