What to Know
Nearly 100 flights have been canceled at O'Hare as snow and possible freezing drizzle move into the area

More flights could be canceled on Monday, as a Winter Weather Advisory will go into effect on Monday evening
More than 150 flights have been canceled as a light dusting of snow moves its way through the Chicago-area.
A total of 163 flights have been canceled at O'Hare and Midway on Sunday afternoon, as snow will give way to freezing drizzle in some locations during the evening hours.
Over 100 of those flights were canceled at O'Hare, where the average delay is checking in at around 45 minutes for those flights that are taking off. A total of 117 flights have been grounded due to the weather system, which is bringing several waves of wintry precipitation to the area.
Brant Miller Explains the Live Doppler 5 Difference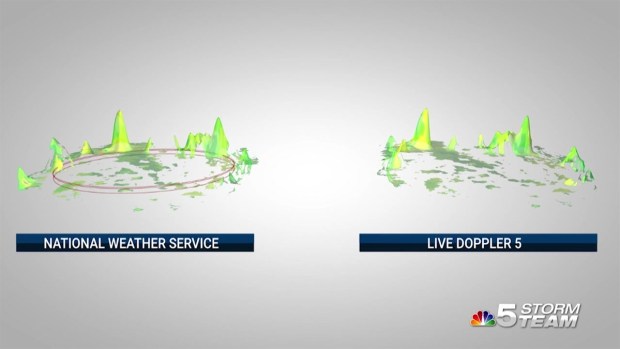 At Midway, 46 flights have been canceled as of 4 p.m., with the average delay checking in at just under 15 minutes for those flights that have not been canceled.
After a light dusting of snow, which is expected to leave between a half an inch and an inch of fresh powder on the ground, some areas could see some freezing drizzle, according to the National Weather Service. After that moves out of the area, another round of snow is expected on Monday afternoon, with a Winter Weather Advisory taking effect across large swaths of northern Illinois.