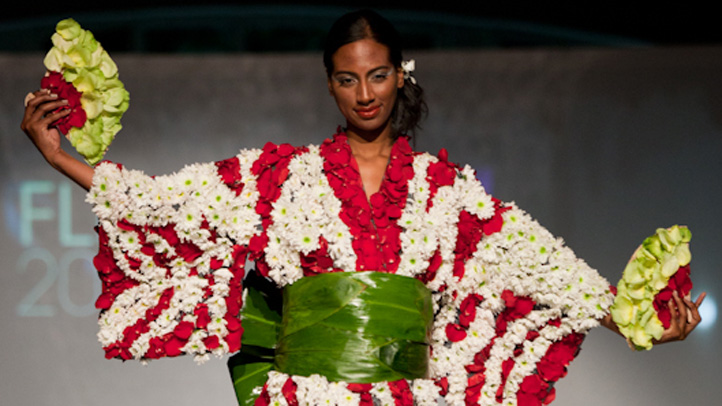 Have you ever seen clothing made completely out of flowers, plants and leaves? It's all part of the charm of Fleurotica.
Fleurotica blooms March 23rd at the Venue One event space and benefits the Garfield Park Conservatory, which is currently rebuilding after extensive damage from last summer's devastating hail storm.
The designs in this botanical fashion show are created by local florists. Instead of using their artistic talents to create a beautiful bouquet, they create wearable art, clothing that models wear as they strut down the runway.
Some of the outfits are so intricate that they have to be glued onto the models.
Last years' winning design, Geisha Bride, was made out of white button mums, orchids , red rose petals and tea leaves, creating a creamy white kimono with bold red textures, accented with an oversized Obi and fan.
Tickets are $175 which includes a seat during the show, pre and post show parties, cocktails, hors d'oeuvres and valet parking.