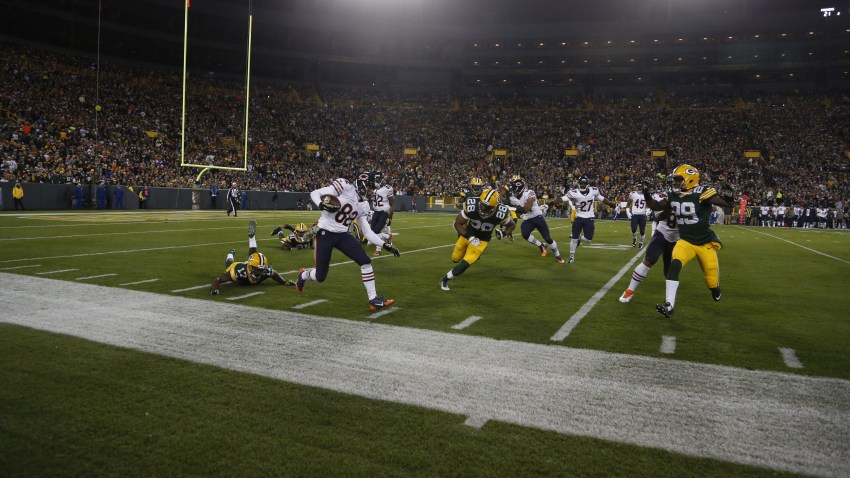 In an NFL preseason where numerous teams were ravaged by injuries and saw key contributors go down in droves, few teams were hit as hard as the Chicago Bears and Green Bay Packers.
The Packers have one of the league's most explosive offenses, but even they are going to feel the heat after losing wide receiver Jordy Nelson for the season with a torn ACL. Add to that the questions about Eddie Lacy's durability and the shoulder injury that wide receiver Randall Cobb is dealing with, and all is not well in the land of green, gold, and cheese.
As for the Bears, they have had an even worse time on the injury front. Their safety depth took a hit when Ryan Mundy was placed on injured reserve, and they also lost nose tackles Jeremiah Ratliff (who was also suspended, but hurt his ankle for good measure) and Eddie Goldman (concussion) for stretches of time.
Add to that the ridiculous health issues that their wide receiver corps has put up with, with Alshon Jeffery's calf issue costing him a month of practice and gameplay, Kevin White's shin forcing him onto the PUP list, and Eddie Royal and Marquess Wilson's ailments knocking them out of several preseason games, and it's pretty clear the Bears are fighting an uphill battle on the injury front.
The question now is whether or not the two teams can get healthy enough to be effective in Week 1. The Packers will surely have an easier time of it, as Cobb is hoping he'll play, but the Bears have some big questions to answer. Royal did return to practice on Monday along with Wilson and Goldman, but Jeffery still isn't working out with the team, leaving his status in doubt.
Whichever players end up going on Sunday for the Bears, the team will be looking to make its first big statement under new head coach John Fox. The offseason has brought some sweeping changes to the personnel the Bears will deploy both on the field and in the front office, and this game will represent their first step toward establishing a new identity as a franchise.