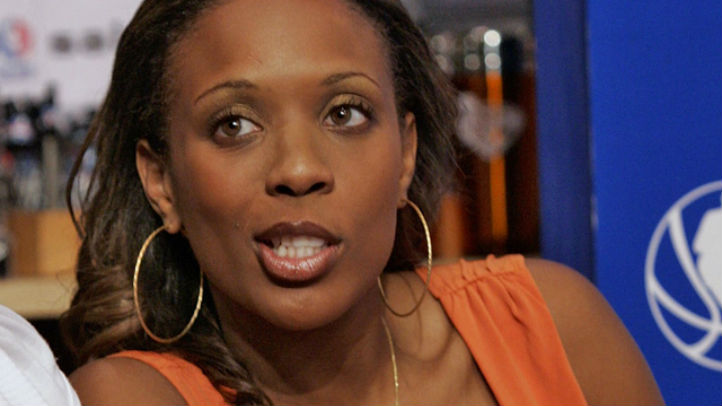 Basketball star Dwyane Wade's ex-wife has filed a federal lawsuit against her ex-husband's divorce attorney and Dolton Police, alleging they framed her for child abduction, the Chicago Sun-Times is reporting.

Siohvaughn Funches-Wade -— who behaved increasingly erratically while losing a bitter and widely publicized child custody battle to the Miami Heat guard last year -- claims in the lawsuit she was "violently attacked" by Dolton cops at her south suburban home in June 2012.

She says Dwyane Wade's attorney James Pritikin "conspired" with Dolton officers and Wade's pal, New Lenox mayor Tim Balderman to have her falsely arrested for child abduction for failing to turn over her kids to her ex as directed by a judge.
Though the charges were later dropped, Pritikin at the time used the incident to argue that Dwyane Wade should be given full-time custody of the couple's two young sons.

Funches-Wade, who is acting as her own attorney, says she suffered a torn rotator cuff, asthma attack and a panic attack due to her rough treatment during the arrest.
The lawsuit, which seeks unspecified damages in excess of $50,000, isn't the first Funches-Wade has filed in recent months.
In December she launched a separate suit against Dwyane Wade in the Cook County Circuit Court, alleging her high school sweetheart, who she grew up with in south suburban Robbins, was physically abusive to her during their marriage.

And after rattling through a dozen attorneys during her long court battles with her ex, Funches-Wade last July staged a sit-down protest outside the Daley Center, holding a large handwritten sign with the words "NBA Miami Heat star, mother of his children on the streets."

The basketball star was ordered to pay her $5 million and give her their former mansion in South Holland and four cars as part of their divorce settlement last year.

Pritikin and Balderman did not return calls seeking comment Tuesday afternoon.

Wade's Heat lost the NBA Finals in five games on Sunday.
Copyright CHIST - SunTimes