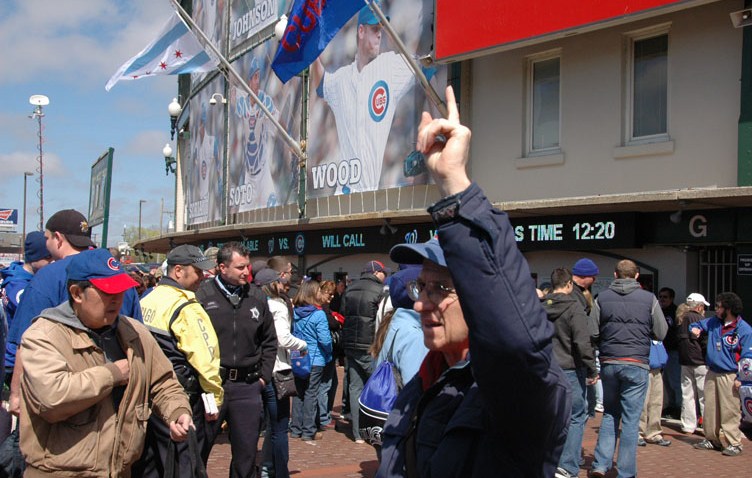 DuPage County Cubs? Some suburban leaders like the sound of that.

DuPage County Board Chairman Dan Cronin told Crain's Chicago that county leaders are attempting to renew interest in moving the Cubs to the suburb by identifying up to four potential sites for a new stadium.

County officials say they plan to meet with Cubs chairman Tom Ricketts within 10 days, but calls to Ricketts' spokesman to confirm whether the meeting would occur were not immediately returned.

Even though the "framework" of a stadium deal was announced in April, Ricketts has run into problems in trying to renovate the stadium as he sees fit.

Last month, Ricketts threatened to move the team if the city didn't approve a $500 million proposal to upgrade Wrigley Field and the surrounding area. One of the biggest issues is the team's ability to erect signs in the outfield over the objections of neighboring rooftop owners.

That threat was viewed by some as a negotiation ploy, but tensions between the two sides don't appear to be getting any better.

A plan to add more night games to Wrigley Field -- up to 40 a season -- passed the City Council last week. But the Cubs were unhappy with the deal that required them to pay for security and sanitation costs tied to more than 40 night games per season, and forfeit a night game after any season that includes "more than four non-baseball events," including concerts or college football games.

Rosemont Mayor Brad Stephens first pitched the idea of moving the Cubs in March, saying he would welcome the team with open arms and claimed to have a 25 acre site ready to go which he would give to the team free of charge. DuPage county officials first expressed interest shortly afterward.

DuPage officials told the magazine that they know their latest pitch is a long shot, but plan to throw their "hat in the ring" anyway.