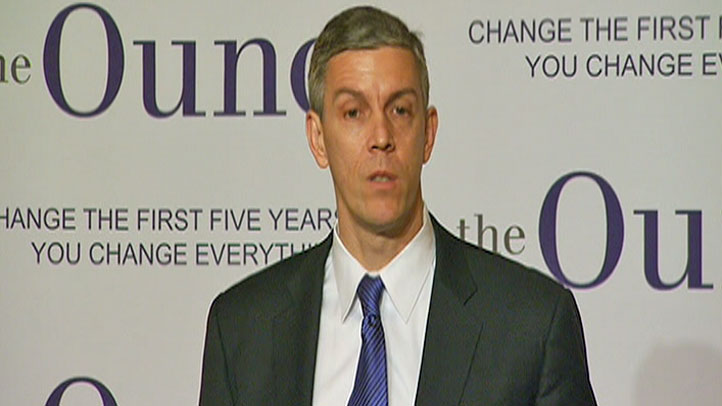 U.S. Education Secretary Arne Duncan isn't naming names, but said Wednesday that he has spoken with Mayor-elect Rahm Emanuel about who should next lead the Chicago Public Schools.

"I have given him a list of ideas or characteristics or qualities that I think are important," Duncan said after speaking at an early education advocacy group event in Chicago. "But at the end of the day, Rahm is going to make his own decision. He is his own man. Whatever he ultimately decides will be a great choice."

Duncan himself previously served in the role before heading to Washington, D.C. at President Obama's request.

He said that no one person can be a "miracle worker" in the job.

Emanuel attended the event, but didn't take questions from reporters.

Terry Mazany is currently heading up CPS in an interim capacity. The vacancy arose after Ron Huberman resigned last year.