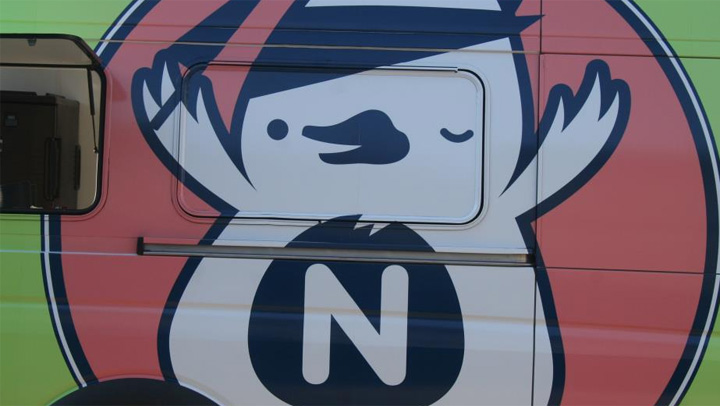 Chicago's legion of food trucks grows by one Thursday.

DucknRoll is a concept inspired by Vietnamese bánh mì sandwiches and also incorporates flavors from China, Japan, Korea and Thailand.

Co-owner Amy Le's are inspired by her mother's recipes, who immigrated to the U.S. as a Vietnamese refugee.

Featured sandwiches include the 5-Spice Duck Roll, Miso Braised Short Rib Bánh Mì, Shanghai Pork Belly Bánh Mì and Thai Chicken Curry Bánh Mìk, along with other items like the Azuki Bean Cinnamon Donut, Vietnamese Iced Coffee and homemade Soybean Milk.

Chicago restaurateur Bing Zhou, who's known for Chen's and Koi Chinese & Sushi, is also a co-owner.

The truck will debut Oct. 27th at the Illinois Press Photographers Association Annual Gallery Show at Calumet Photographic (1111 N. Cherry Ave) between 6-8 p.m.

Follow the truck on Twitter for updated location information.