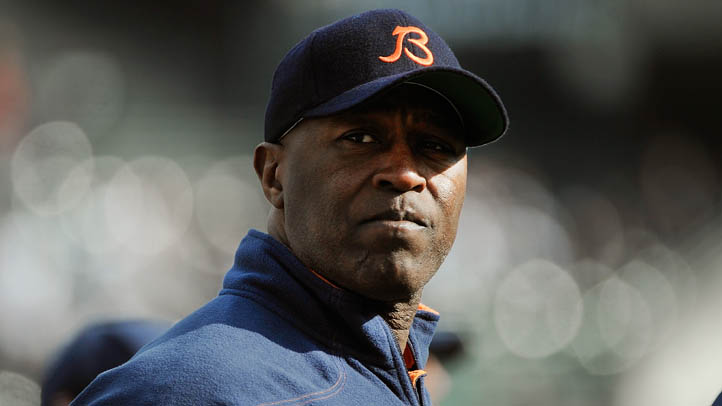 Want to know why Lovie Smith is smiling? Then just look over the results of the draft. According to an interview with the Chicago Bears official website, Smith thinks every pre-draft need was filled.

"You never know how the draft will play out, but for the most part we got everyone we really wanted," Smith said. "We addressed all of the needs that we had identified before the draft started. So that's why you see a big smile on most of our faces around here.

If you're one of those people who just screamed, "BUT WHAT ABOUT AN OFFENSIVE TACKLE?" at your computer screen, Smith and the rest of the Bears staff don't agree. They took McClellin when high-profile linemen David DeCastro was still on the board. They moved up to take Alshon Jeffrey with Peter Konz and Mike Adams still on the board.

The Bears are happy with the offensive line they have.
Not only have they said many, many times, but now, the team's actions have backed up their words. They think this line can get the job done, and didn't feel the need to use draft picks to bolster it. With Gabe Carimi returning from injury, Mike Tice implementing a new offense that will give J'Marcus Webb help at tackle, and undrafted free agents who can create competition and depth, the Bears expect this line to open holes for Matt Forte and keep Jay Cutler upright.

So you can scream at your computer screen or television all you want. The Bears are staying with this line.
<a href="http://

<a href="http://

News breaks at inconvenient times. Stay tuned to NBCChicago wherever you go. Download our iPhone and iPad apps, now available on the iTunes App Store. Get your iPad App. Get your iPhone app.
Copyright FREEL - NBC Local Media