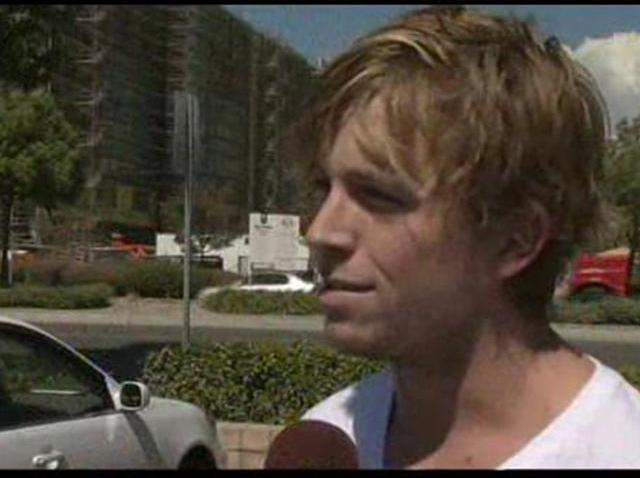 If you were hoping to be the very last person to receive a hot dog from famed encased meat eatery Hot Doug's when it closes in October, think again.
While you may be waiting in line for quite some time as demand for meat treats from the "sausage superstore" continues to grow, owner Doug Sohn says there will always be someone behind you—him.
In a recent interview with Crain's Chicago Business, Sohn said "I get to decide and it's me."
Sohn plans to come out from behind the counter and order from guest cashier and friend Paul Kelly, who even has a bratwurst named after him on the menu.
As for what Sohn plans to order, he said it likely won't matter—he'll be getting the Paul Kelly.
Lines at the Avondale restaurant are longer than ever following the shocking news that Hot Doug's would be closing Oct. 4.
Sohn said he hasn't thought about what he'll do once he closes down.
"I think it's time to do something else. That's it, and I don't know what that is. I didn't think it all the way through," he told NBC Chicago.
The hot dog stand has generated what some have called "cult fandom."
A man even proposed at the restaurant and had owner Doug Sohn ordain his wedding, and a number of followers got tattoos when it was announced that Sohn would give free meals for life to the questionable souls who inked their loyalty.
Zachary Pozulp is infamous for being the customer who once ordered one of everything on the menu.
"I'm just filled with this overwhelming feeling of sadness, which is, in a way, sad I would say, for me, but it's going to be a loss," Pozulp said. "This place is an institution; I've been coming here for years. This is the place that anybody who comes to visit me, I always bring them here, this is the place."
The restaurant will even live on in a movie as filmmakers plan to document its final days.
Great interview session today with @hotdougs pic.twitter.com/bTcpKviAVU — Hot Doug's The Movie (@hotdougsmovie) September 15, 2014
In line for encased meats today? Firstly, thanks so so much. Secondly, look out for our @hotdougsmovie friends filming on location :) — Hot Doug's (@hotdougs) September 20, 2014