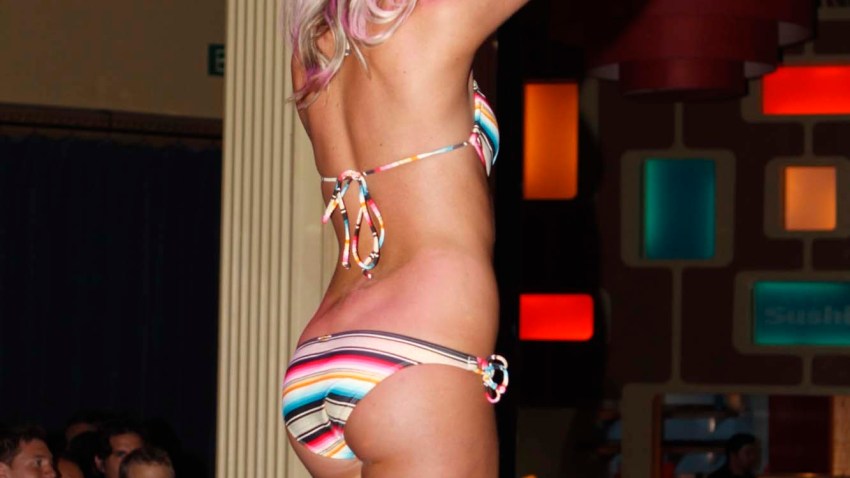 The Chicago Bears and Devin Hester officially recently parted ways, enabling the punt return ace to find employment elsewhere in the NFL as free agency got under way. He has reportedly visited with a couple of teams, including the Atlanta Falcons, but he hasn't signed yet.
Wednesday, we may have found out the reason why.
According to Rob Demovsky of ESPN.com, Hester is asking for a contract worth about $4 million per season. The contract that just ended with the bears paid him just under $3 million a season, and apparently in Hester's mind, his performance over the last two years -- in which he only returned one punt for a touchdown -- is worthy of a $1 million bump in salary.
In all likelihood, NFL general managers are laughing hysterically at the notion that Hester is a player worth $4 million a season. At 31 years old and with the proven inability to play either the wide receiver or cornerback position, Hester isn't exactly a can't-miss commodity in the NFL, and if he truly believes that he is worth that kind of money, then he is probably deluding himself.
That being said, there is a slim possibility that some team would be silly enough to tie up that much of their salary cap money in Hester strictly for his playmaking potential. The Falcons could end up in a bidding war with a team like the Miami Dolphins or Tampa Bay Buccaneers for his services, and that could end up giving the return man the pay increase he seeks.
But the reality is, Hester isn't worth that kind of money because he can't play another position outside of kick returner.