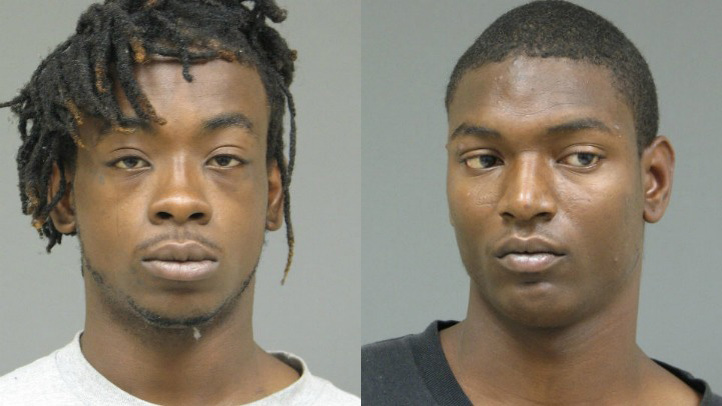 Two Chicago men believed to be involved in burglaries on the CTA Purple Line were arrested Sunday in connection with nine Wilmette home burglaries.

Jeremiah D. Johnson, 20, of the 7700 block of South Exchange Street, and Avery Rogers, 19, of the 7800 block of South Avalon Avenue, were charged with two counts of burglary and could face more.

Nine overnight burglaries were reported Sunday, Wilmette police said, in the following blocks: 300 and 700 blocks of Greenleaf Avenue, 300 block of Third Street, 400 block of Central Avenue, 400 block of Fifth Street, 300 block of Laurel Avenue and 300 block of Linden Avenue.

Police say Johnson and Rogers are believed involved in a crew robbing customers at the Linden "L" station.

One Wilmette homeowner told police he was awakened by the sound of their garage door opening. The homeowner confronted two people in the garage. They both ran away.

Police caught up with Johnson and Rogers a few hours later. A judge ordered Johnson held without bail and Rogers held on $100,000 bond.

They are due in court again Aug. 31.