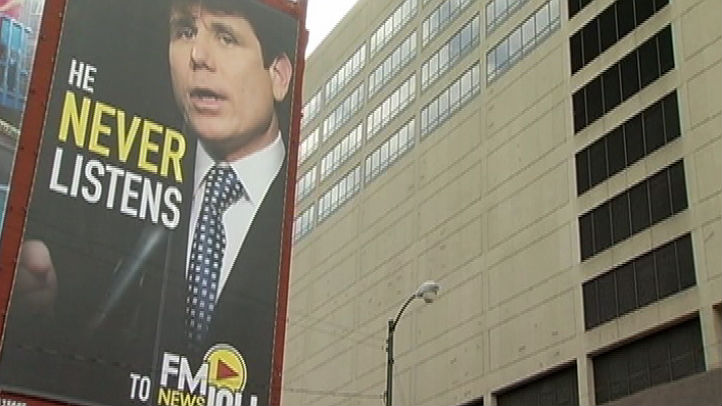 Rod Blagojevich is serving 14 years in a Colorado prison for corruption, but his likeness soon will get to ride buses across Chicago.

The Chicago Transit Authority did an about face this week on its decision to reject an ad for WIQI-FM/101.1 showing the former Illinois governor with bars across his face, according to the Chicago Sun-Times.

The CTA's legal department initially said the ad violates guidelines preventing ads that make criminal acts seem entertaining, the Sun-Times reports. Similar to billboards around town, the CTA ad includes the slogan "He's not listening" beside Blagojevich's image.

But the agency has since said the advertising guidelines in question were misconstrued and they will allow the ads on buses.

Earlier this month, the radio news station's billboards caught the attention of Blagojevich's attorney.

Sheldon Sorosky told Crain's Chicago Business the station should have asked permission before using the former governor's image.

Sorosky, who represented Blagojevich during the former governor's two trials, pointed to the "Right to Publicity Act" that says a person's identity can't be used for commercial purposes without getting written consent first.