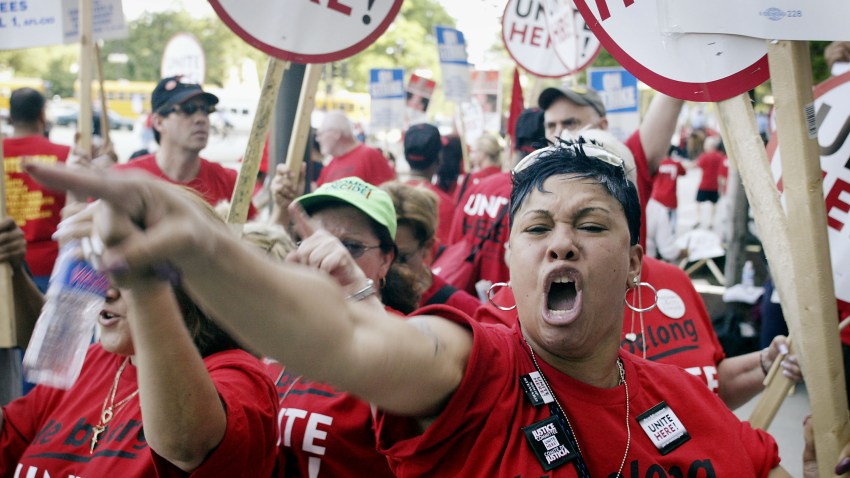 Downtown is getting a new café … right next to a horde of striking hotel employees.
Despite city opposition and an ongoing strike, Congress Plaza Hotel on S. Michigan Ave. will finally obtain a permit to build an outdoor café.

Federal Judge Ronald Guzman has ruled this morning against the City of Chicago and Ald. Robert Fioretti (2nd), denying them the power to forbid the downtown hotel from getting the sidewalk café, the Chicago Tribune reports.
Fioretti, a strong union advocate, has been supporting the strikers' cause, using what is known as "aldermanic privilege," which gives Chicago aldermen the power to make the ultimate decision on zoning matters in their wards.
The hotel filed a lawsuit at the beginning of last summer, stating that the alderman's actions violated the National Labor Relations Act, which forbids state or local governments from trying to tip the balance of a labor dispute.
The judge agreed with the hotel's claim, but limited his sentence to the specific case, writing "that by virtue of the policy of aldermanic privilege, the final policy maker in this case was the alderman of the 2nd Ward."
The members of Hotel Employees and Restaurant Employees Local 1 have been on strike for six years, requesting job security and pay increases.
The city is considering whether to appeal the court ruling, the Tribune reports.