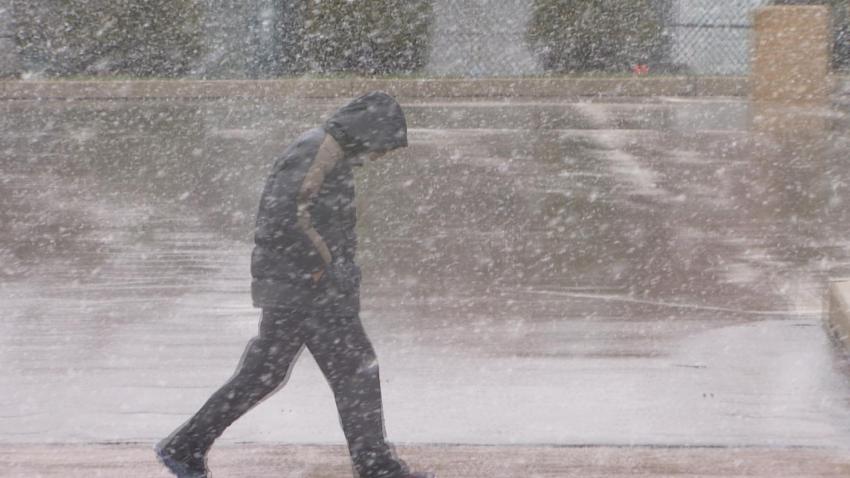 Say it ain't snow! The Chicago area woke up to snowfall in the early morning hours Friday, with a bit more on the way.
Conditions Friday began overcast with a mix of light rain and snow, expected to change to all snow early and tapering off by late morning - though it certainly left time for precipitation to impact commuters in the morning rush hour.
It's expected to leave between one to two inches of accumulation, mainly on grassy areas, with a few localized three-inch totals possible.
The afternoon looked to be mostly cloudy and windy with a few lingering snow showers or flurries possible.
Prepare for a chill, as highs were expected to be between 33 and 37 degrees, but falling for a cold afternoon.
Friday will then see a gradual clearing and even colder evening, with lows in the upper teens west of the Fox Valley, low to mid 20s in most areas, and wind gusts creating wind chill temperatures in the single digits.
You'll want to say bundled up for the weekend. Saturday is shaping up to be sunny but cold for the season and partly sunny with highs in the low- to mid-30s and again, single-digit wind chill readings. Sunday warms a bit with highs near 40 and partly to mostly cloudy skies.
The cold and potential for snow returns on Monday with temperatures topping out in the upper-30s and the chance for lake effect snow showers to the east.
Lake-effect snow showers are also possible Tuesday along the South Shore and in northwest Indiana. The day looks partly cloudy, windy and cold as high temperatures continue in the mid-30s.