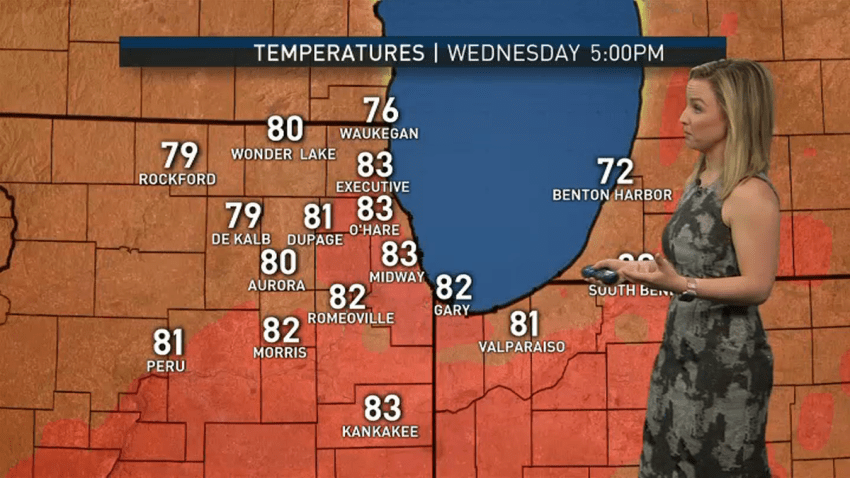 After an overnight round of showers and storms, the Chicago area is expected to see a much warmer Wednesday.
As the rain moves out, late morning temps will likely reach the upper 60s and only continue to rise, with highs in the upper 70s and low 80s for a mostly sunny, breezy and warm afternoon.
While you'll be able to dust off the sunglasses, don't put away your umbrella just yet.
The chance for showers and storms will continue every day through the weekend, beginning in the overnight hours from Wednesday into Thursday.
A Beach Hazards Statement took effect at 4 p.m. Tuesday for Lake and Cook counties in Illinois, warning of high waves and dangerous swimming conditions. Life-threatening waves, some reaching as high as 8 feet, are possible along with strong rip currents and structural currents.
Anyone visiting area beaches was being warned to stay out of the water. The alert remains in effect through Wednesday morning, according to the National Weather Service.
Highs are forecast to stay in the upper-70s and low-80s through Friday. Though they may cool slightly for the weekend, temperatures are still expected to stay well into the 70s both Saturday and Sunday.