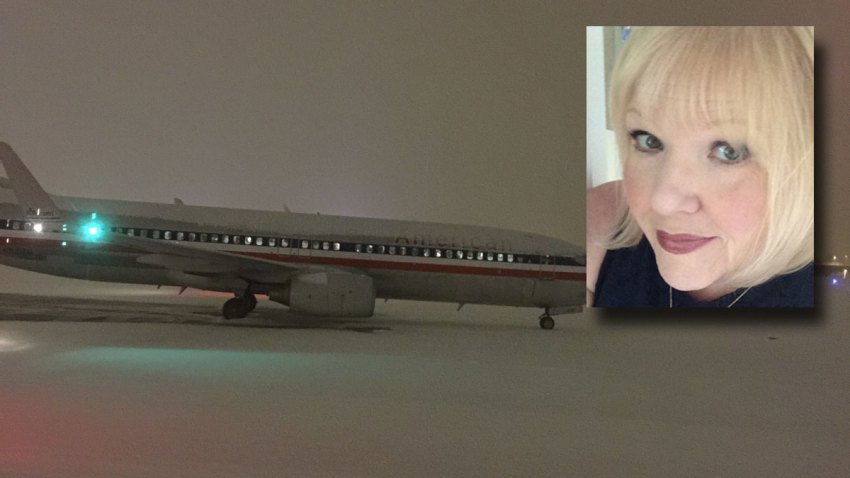 Despite a number of gates being available, passengers on one American Airlines plane that landed in Chicago on Monday night weren't allowed to deplane for more than two hours because the aircraft couldn't reach a gate.
Patti Shapiro said flight 2267 from Los Angeles was mostly uneventful, aside from a bit of turbulence, and landed on time at around 10:30 p.m.
Once on the ground, she and other passengers sat on the tarmac, out-of-reach from a jet bridge. Shapiro said the only information from crew members was that other planes were occupying the gates being de-iced.
"I don't know why they couldn't leave the gates but they would de-ice the plane and then the plane would sit and then they'd have to do it again, so they couldn't move the planes out," she told NBC Chicago early Tuesday.
Adding to the frustration: Shapiro said the plane drove around the tarmac and passengers could see available gates.
"They must not have been our gates," American Airlines spokeswoman Leslie Scott explained. "We did not have any gates available between de-icing and just reduced visibility. ... That was pretty much the height of the snowstorm."
Scott said records show the plane finally pulled into a gate at 12:36 a.m.
The official snowfall total recorded at O'Hare early Tuesday morning was 1.8 inches.
The U.S. Department of Transportation in December 2009 instituted new rules prohibiting airlines from keeping passengers on an airport tarmac for more than three hours.