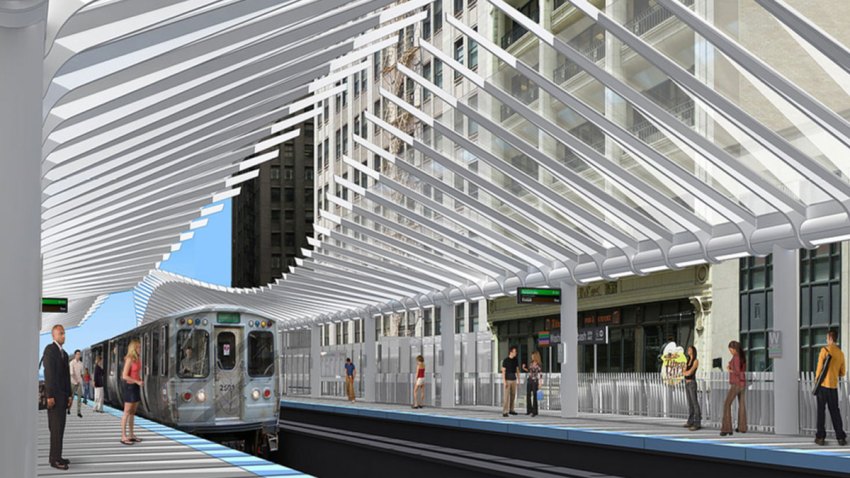 A new, more modern, station at Washington and Wabash will serve as a "gateway to Millennium Park," according to the Chicago Transit Authority.
The CTA permanently shut down the more than 100 year old station on Madison and Wabash on Monday. Brown, Green, Orange, Pink, and Purple Express line commuters can use either the Adams/Wabash or Randolph/Wabash stations two blocks away. Roadblocks were temporary put in place on Wabash between Washington and Madison streets.
The sleek design of the new elevated station will be a combination of steel and glass, a play off of the facets on diamonds that can be found on Jeweler's Row, according to a press release from the CTA.
Escalators and elevators will be added, two features missing from both the Randolph/Wabash and Madison/Wabash stations. Bike racks will also be available.
The Washington/Wabash project runs parallel to another transportation overhaul. Construction also started Monday on "Loop Link." Express lanes are being added for CTA buses to speed up travel in the Loop. "Loop Link" construction should be finished by later this year.
The $75 million Washington/Wabash station will open in 2016.