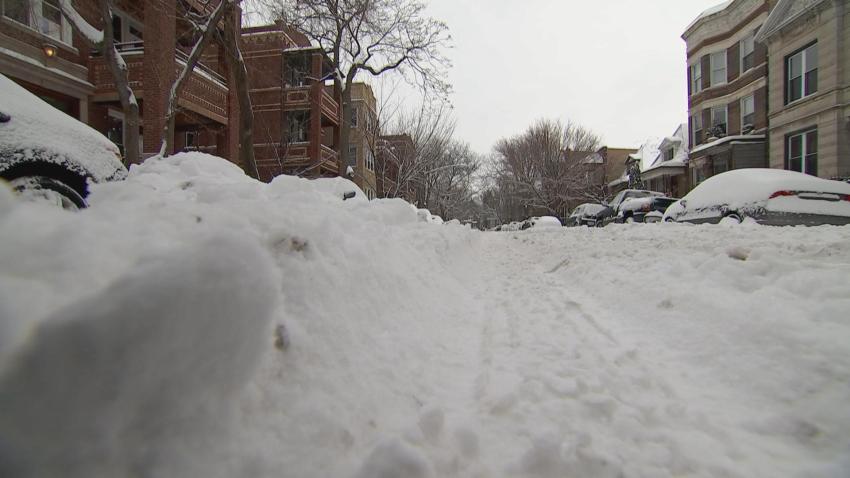 The last nine days weren't for nothing, Chicago.

The area tied a record for the longest stretch of consecutive days with measurable snow, according to the National Weather Service.

"Only has happened two other times since 1885!" the NWS tweeted Sunday morning.

It snowed from Feb. 3 to Feb. 11. The last time it happened was Jan. 6-14, 2009, and Jan. 29-Feb. 6, 1902.

Nine consecutive days of snowfall in the Chicago area caused accumulations of more than 10 inches by Sunday morning in some areas, and the city of Waukegan declared a snow emergency.
The snow is expected to end around 1 p.m. Sunday and the winter weather advisory issued this weekend ends at noon.
Although an additional 3 to 5 inches of accumulated snow was expected in some areas, partly sunny skies are expected to take place in the afternoon.
However, snow is still moving through many locations north of I-80, according to the weather service.

Temperature highs will be in the mid- to upper-20s. In the evening, temperatures are likely to drop in the single digits to lower teens.
The National Weather Service warns to take caution as slippery conditions are expected and reduced visibility due to snow-covered roads.
Predictions indicate warmer temperatures and sunny skies will welcome in the new work week—up to about 40 degrees Fahrenheit.
Stay up to date with our Interactive Radar.