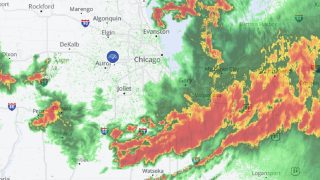 As storms continue to move across the Chicago area, you can track the weather live using NBC's Live Doppler 5 interactive radar.
After fierce storms ripped through early Saturday, the severe weather threat isn't over - with heavy rain, intense winds and tornadoes possible through Sunday morning. Track conditions in your community with Live Doppler 5 radar below:
For a list of weather alerts, click here.