Hundreds of activists marched throughout downtown Chicago Tuesday night chanting about Ferguson, Missouri. The March came shortly after a demonstration ended peacefully at City Hall when police warned activists they would begin arresting people who did not leave the planned 28-hour sit in.
The evening demonstrators marched around city streets, including along Michigan Avenue and through the Loop, with police on bicycles following alongside them. The demonstration was mostly peaceful, but did spark some moments of chaos and confrontations between protesters and police.
A group called the Black Youth Project and its supporters said Tuesday morning they planned to sit outside Mayor Rahm Emanuel's office for 28 hours as an "act of civil disobedience." The group left City Hall around 6:30 p.m. and some began marching along Michigan Avenue.
The activists were calling on Emanuel to change what they say is a racist culture within the Chicago Police Department.
Chicago Pastors Pray for Peace After Ferguson Decision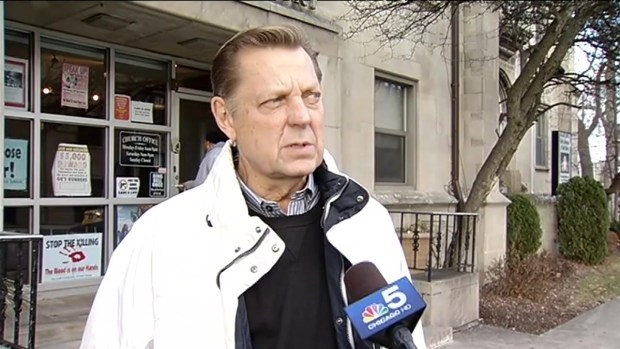 "Every 28 hours in America, a black person is killed by a police officer, a self-appointed vigilante, or a security officer," said activist Charlene Carruthers. "Black people have the right to be angry. That is righteous anger. We see it as righteous, righteous anger."
The announcement came during a morning press conference that followed a march from West Jackson Boulevard and South State Street, where a small group of protesters gathered in protest of a grand jury's declination to indict a Missouri police officer in the shooting death of an unarmed teen.
Chicago's City Hall closes at 6 p.m., and it wasn't known by midday whether the protesters would be allowed to stay overnight.
Earlier in the day, a group of about three dozen people began gathering at about 7 a.m. with signs and homemade drums. One sign read, "There is no excuse for police brutality."
Michael Brown, a black teenager, was shot and killed by Darren Wilson, a white police officer, on Aug. 9, sparking protests and elevating racial tensions. A St. Louis County grand jury on Monday night announced that Wilson would not face charges in the case.
"Michael Brown was wrongly killed and his killer should be convicted and justice should be in Ferguson right now, but it's not," said protester Lindsey Roussel.
Tuesday's protests echoed a much larger local gathering the night earlier when than 200 activists marched from the Chicago Police Department's headquarters, wound through city streets and closed parts of Lake Shore Drive.
Chicago police officers on bicycles, horseback and in squad cars followed along with the protesters, but officials said early Tuesday that no arrests were made.
The protest in Chicago was one of several around the country.
Demonstrators Hit Chicago Streets After Ferguson Decision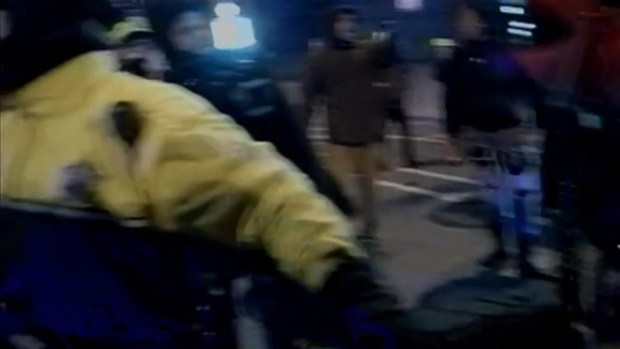 Ferguson Reacts to Grand Jury Decision