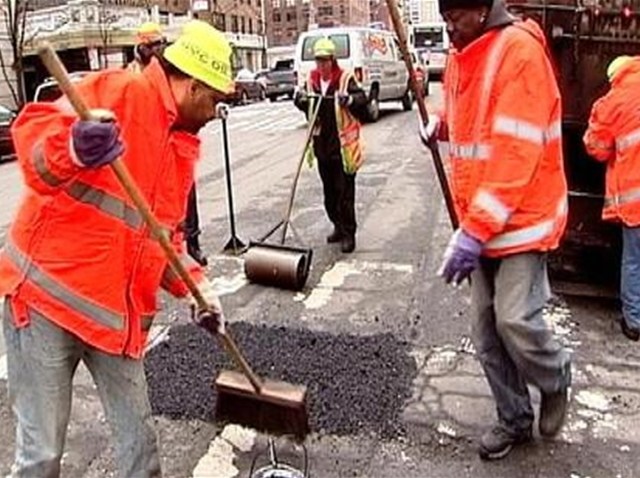 If you've been driving over the same pothole everyday and wondering why it hasn't been fixed, it may be because you haven't spoken up.

We're just about a month into what authorities call the official pothole season, and the city wants to get the word out to drivers to watch out for them.

"We typically see the highest number of potholes here in Chicago between the months of December and April each year," said Chicago Department of Transportation Commissioner Bobby Ware.

With the aide of a computerized mapping system that maps out where potholes have been reported, crews are working seven days a week to fill all those holes in the streets.

According to officials, the city filled 5,000 fewer potholes in 2010 than it did the year before. Part of the reason, they said, was because there were fewer freeze/thaw cycles. Additionally, several of the heavily-trafficked streets that had a lot of potholes were completely resurfaced.

But while the numbers are down, it's still early in the season, and officials say they need the public's help to report the holes. There are more than 3,800 miles of city streets, and keeping up with the repair is a challenging task.

"Don't assume that someone else has called it in," said Ware. "It's important that each individual who sees something out there calls it in."

Residents can report potholes by dialing 311.