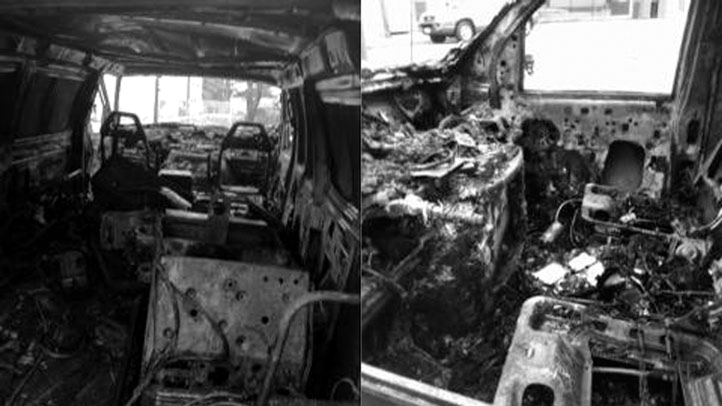 Chicago Police Officer Claudio Salgado was driving to work last Tuesday to begin his afternoon shift when he spotted the burning vehicle.
A work van was parked on I-55 near the northbound ramp to I-94, and it was on fire.
Salgado jumped into action, rushing toward the smoky fire to see if anyone was inside the van. He found a man in his 60's trying to save his tools, including oxygen tanks, from the fire.
Salgado pulled the man away from the van, just moments before fire fully engulfed it. The driver was burned on his hands, but otherwise OK.
On Sunday, Salgado met the man and his wife, who called the Chicago cop "their guardian angel." Salgado told those gathered he was just doing his job, and, "I'm very proud to be a Chicago police officer."