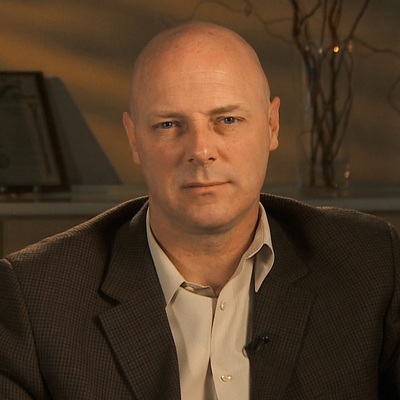 There's a lot to wrap your mind around with the approaching Chicago Ideas Week, the weeklong invasion of super-smart and super-influential folks taking place at venues all over town from Oct. 8 to 14.
We're helping with a series of speaker profiles designed to highlight the speakers who will benefit you, the sexy Chicago entrepreneur. There are just over 100-plus speakers announced so far, and more to come.
In this profile: Shawn Henry.
Chicago Business
Accolades: Henry was the FBI's executive assistant director until March 2012, which meant he was the agency's top guy for cybersecurity issues. He led an effort to establish the National Cyber Investigative Joint Task Force and also formed partnerships and posted agents in Amsterdam, Romania and Estonia. (He's now president of CrowdStrike Services.)
Why you should care: As the Internet and technology get more and more advanced, so to do the ways in which people can abuse them. Henry has spoken often about the threats we are exposed to, and not in an alarmist "war on terror" sort of way. Whether you're an IT guy at a startup or an entrepreneur who wants to cover your company's e-behind, it will no doubt prove fascinating and enlightening to hear from one of the top minds on this subject. All the methods he'll discuss of attack and protection may not be relevant, but they should at least be eye-opening. And hopefully not in a keep-you-up-at-night way.
When you can see him: Oct. 10, 4:30 p.m.-6 p.m., Owen Theatre at Goodman Theatre.
Read more here.
David Wolinsky is a freelance writer and a lifelong Chicagoan. In addition to currently serving as an interviewer-writer for Adult Swim, he's also a comedy-writing instructor for Second City. He was the Chicago city editor for The Onion A.V. Club where he provided in-depth daily coverage of this city's bustling arts/entertainment scene for half a decade. When not playing video games for work he's thinking of dashing out to Chicago Diner, Pizano's, or Yummy Yummy. His first career aspirations were to be a game-show host.