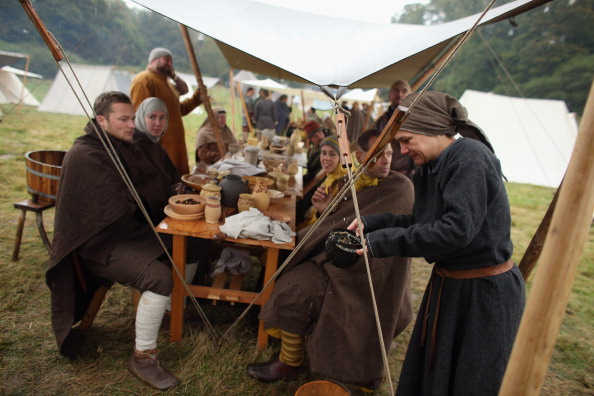 It would be impossible to cram every aspect of prepping your business for the busiest shopping day of the year into a single 400-word post. So, I'm going to do my best to get it into at least two. If this doesn't seem sufficient, I'll be back with another. But let's dive in and see what we can accomplish together here, eh?
The consensus among everyone I talked to and heard from on this topic seems to be this: be prepared. But those two little words can mean so so so much. Be prepared for what? And how? And when should you start being prepared? You get the idea.
One good way to be ready is to create specials ahead of time.
"Don't be thinking 'what should I put on sale?' or 'what should I offer?' the Wednesday before Black Friday," said Harry Hirschman, VP of marketing, sales and customer service of Vendio. "Have these deals ready to go leading up to Thanksgiving week and make sure you have enough inventory to cover your sales."
If you're still trying to figure out what to offer deals on, look at what your competition is doing. And, again, be prepared -- but this time to adjust your listings and prices accordingly throughout the day and weekend.
And, of course, it's pointless to have all these deals if you aren't letting the public know about it. According to Rob Woods of blackfriday.com, you should be prepared to go mobile. "We saw over 20 percent of our traffic from mobile in 2011 and we're expecting over 30 percent in 2012," said Woods. "If your visitor can't see you on mobile and can't buy from you through mobile, you are going to miss a huge opportunity."
Teiler Robinson, a fashion editor and stylist also thinks you should be prepared.
"Having consumers knock your door down is a great achievement, unless your team cannot keep up with the demand," said Robinson. "Once our message has been clearly defined and communicated we expect an influx of calls, inquiries and social media queries. For this reason we all but double our regular man-power and haul in the heavy guns when it comes to stock."
After all, why do you think so many places hire seasonal help? Because they want to be prepared.

And so should you.
David Wolinsky is a freelance writer and a lifelong Chicagoan. In addition to currently serving as an interviewer-writer for Adult Swim, he's also a comedy-writing instructor for Second City. He was the Chicago city editor for The Onion A.V. Club where he provided in-depth daily coverage of this city's bustling arts/entertainment scene for half a decade. When not playing video games for work he's thinking of dashing out to Chicago Diner, Pizano's, or Yummy Yummy. His first career aspirations were to be a game-show host.