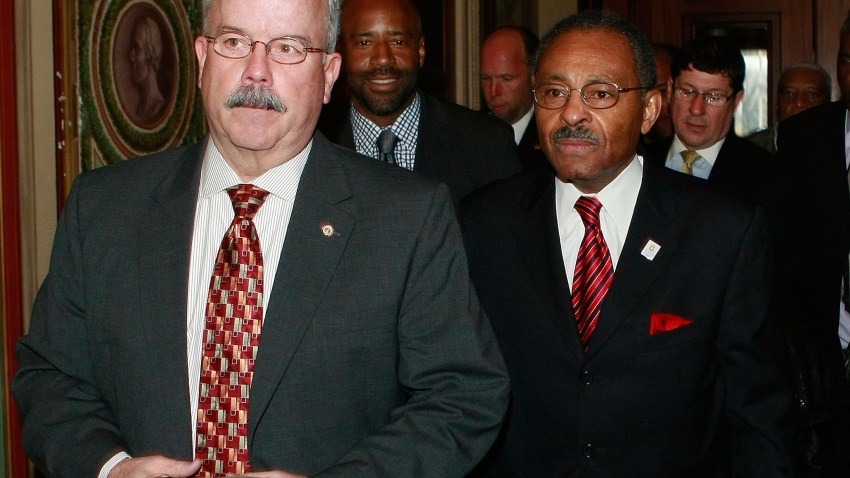 Without Derrick Rose to lead them, the Chicago Bulls are an afterthought when it comes to competing for an NBA Championship this season. The team is one game over .500 after defeating the San Antonio Spurs on Wednesday night, but earlier in the week, Bulls chairman Jerry Reinsdorf called the team "mediocre."
Prior to the team's game against San Antonio, Tom Thibodeau responded to the criticism of not only Reinsdorf, but others as well.
"Jerry owns the team, so he's entitled to say whatever he wants,'' Thibodeau told the Chicago Sun-Times. "If that's the way he feels ... and the way I feel about our team is this: I'm really proud of them, and we can do even better. So I'm not selling them short."
In fact, no one should. There isn't a team in the NBA that has suffered the kind of adversity the Bulls have while still being able to compete at a high level and win basketball games. From the loss of Derrick Rose, to the trade of Luol Deng and injuries to Kirk Hinrich and Carlos Boozer, no matter the circumstance, the Bulls have always found a way to win.
So even if people doubt the Bulls or continue to question their ability as a team, Thibs isn't worried about the opinions of outsiders.
"We're not going to respond to every rumor and things that this guy says and that guy says," the coach said. "The only thing that really matters is what we think. So we're going to make the best decisions for our organization, the things that give us the best chance to have success."
However, despite his disagreement with Reinsdorf's assessment, he's fully confident in the organizations commitment to winning a championship.
"As I told you, Jerry, with me, has been terrific. I don't have any problems with Jerry," he said. "There are a lot of decisions that have to be made that are tough decisions; they're not easy ones. And so you do what you think is right. You don't get them all right, but hopefully you get a lot more right than you get wrong. We've taken some hits, so we have to navigate around what happened, and that's what we're doing."