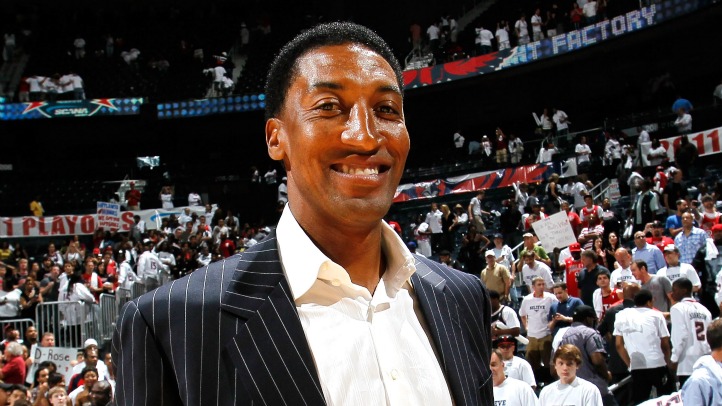 One of the Chicago Bulls all-time greats and one of the Top 50 players in NBA history is celebrating a birthday Wednesday.

Yes, believe it or not, but Scottie Pippen is now 48 years old.
The six-time NBA champion, seven-time All-Star and Hall of Famer is regarded as one of the most versatile players to ever play the game and one of the best perimeter defenders in the history of the league. In 17 seasons in the NBA, Pippen holds career averages of 16.1 points, 6.4 rebounds, 5.2 assists and 2.0 steals per game.
We came across a great YouTube video that perfectly captures Pippen's career -- especially in a Bulls uniform -- called "Scottie Pippen – Versatility Personified." We hope you enjoy it.
Happy Birthday, Scottie!