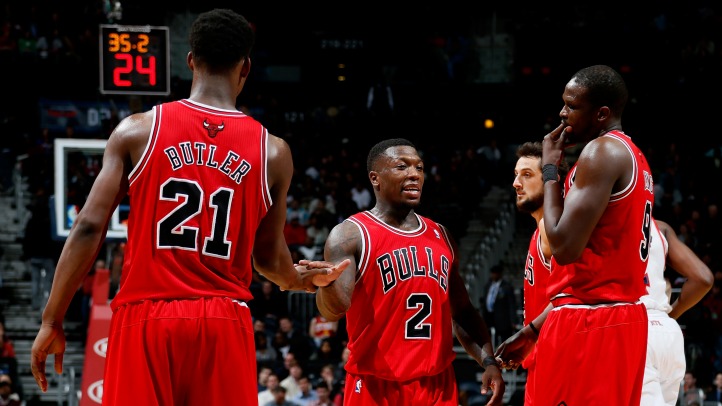 If you're a Chicago Bulls fan who, for whatever reason, has been unimpressed with the play of the team this season, their Friday and Saturday accomplishments should be more than enough to change your perception.
Playing shorthanded without three of their starters in Joakim Noah (plantar fasciitis), Carlos Boozer (hamstring) and Kirk Hinrich (elbow), the Bulls nearly pulled out a victory over the Brooklyn Nets in their first visit to the Barclays Center on Friday night, but ultimately fell, 93-89.
However, in their second game of a weekend back-to-back, the Bulls flew into Philips Area and grounded the Atlanta Hawks (in blowout fashion), 93-76, still down the same three starters.
In case you don't know, both the Nets and Hawks are likely playoff teams with Brooklyn sitting in fourth place in the Eastern Conference standings and Atlanta currently in sixth. So what Chicago was able to do against teams of that caliber is nothing short of impressive, and it's not a bad way to open up a tough, six-game road trip.

The Bulls are currently in Indianapolis to face the Division rival Pacers Monday night, but hopefully by the end of the week the team will have its full complement of players for two of the tougher matchups in the Western Conference. They play another tough back-to-back, first traveling to Denver to play the Nuggets Thursday, then on to Salt Lake City where they'll go up against the Utah Jazz on Friday.
Follow "Outside Shot" on Twitter (@Outside_Shot) for more Bulls news and information.