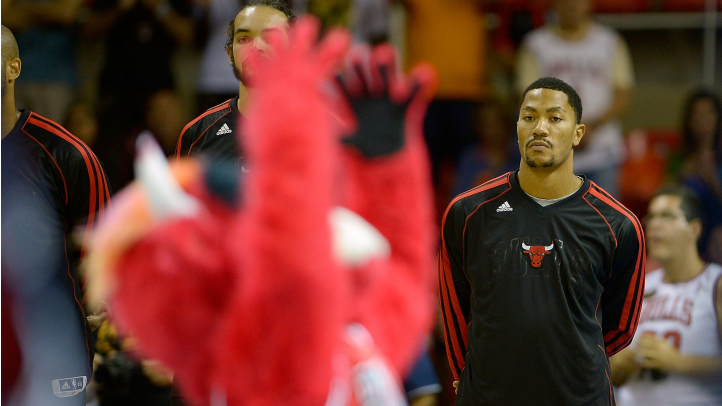 The Bulls get back to work on Monday as they resume practicing after returning from Brazil. Chicago defeated the Washington Wizards in a tight contest, 83-81, with no Derrick Rose or Joakim Noah.
Noah has been nursing a groin injury and the most talked about knee in Chicago gave Rose some soreness – and fans a major fright – causing the team to take precautionary measures and keep him sidelined in Rio.
"My knee is not bad," Rose told reporters in Brazil after the win over Washington. "The front office made a decision to sit me out. If it was up to me, I would've played. But I can't complain about it. They're just worried about my health."
Rose expressed regret about fans in Brazil not having an opportunity to see him play – although they may get a chance during the Summer Olympics in 2016 – but said his health takes precedence.
"It's a disappointment, but at the same time, you have to worry about your health. Hopefully in the future, the NBA will send us back over here so [fans] can cherish this moment," Rose said.
When asked about playing in the Olympic Games in Brazil Rose said, "I should be way healthier by then. But right now, I'm just trying to work on my health and stay positive."