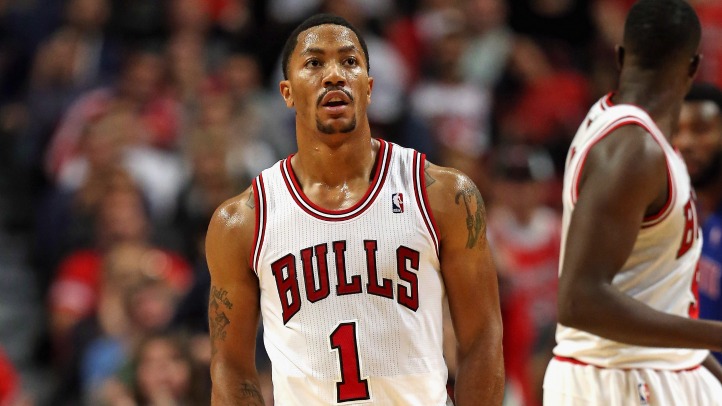 The MRI that Derrick Rose received in Los Angeles on Saturday afternoon after injuring his right knee Friday night against the Portland Trail Blazers has confirmed a medial meniscus tear to his right knee, which will require surgery, according to a team press release.
Rose has already missed one game this season with soreness in his right hamstring and of course, missed the Bulls entire 2012-13 season rehabbing a torn ACL in his left knee.
The Bulls are reporting that Derrick Rose is out indefinitely, and will not accompany the team on the remaining four games of the team's road trip. Chicago will play the Los Angeles Clippers on Sunday afternoon.