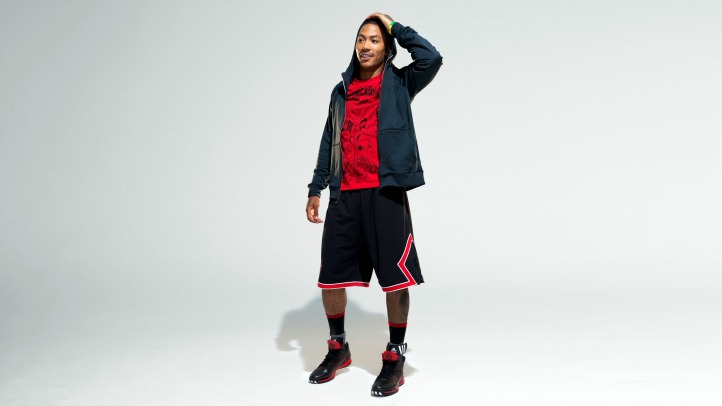 Not only is Derrick Rose celebrating his 24th birthday Thursday, but also the release of his new sneaker and signature apparel line with Adidas.

To mark this momentous occasion, the sneaker company has released the latest installment in "The Return" series, this one titled "Push."
The video opens with Derrick describing how he pushes through pain and how he feels it sets him apart from most people. There is also footage of him running on a treadmill and riding a stationary bike with the resistance set on a high level.
From there, it transitions to D. Rose coming back to Chicago and spending time with his family. He's seen enjoying a night out bowling at 10pin Bowling Lounge on State St., but then then it's back work at the Berto Center where you actually have an opportunity to see him getting up shots.
He talks about the filming of his latest commercial, "Wake Up," which was actually shot at the United Center. Rose said he was anxious to see the response to the spot which was overwhelmingly positive while continuing to keep Bulls fans excited about his comeback. But D. Rose says despite all of the working out and scrimmages, basketball won't be the same until he's back on the court.
The video closes with his mother Brenda, his biggest fan, and the one that Rose has said on many occasions is his biggest inspiration in life. And just as she's supported him up until this point, she says that like everyone else, she'll be cheering for him when he does finally come back.
"It's the same way he did when he was in high school. After school he practiced then he went to the gym. This is what he wants; this is the life he choose. And if you want it you have to work hard to keep it and keep on going with it. So I believe he will come back and when he do, I'm going to be at the Bulls center cheering for my baby."