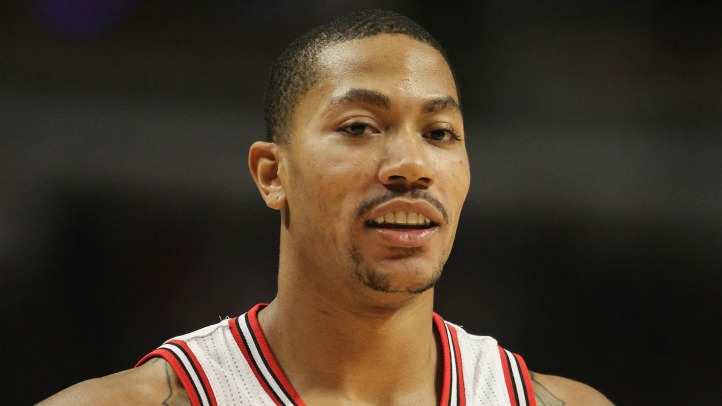 Just prior to the 2010-11 season, Derrick Rose asked the question, "why can't I be MVP?" At the time, the notion seemed laughable with LeBron James being at the top of his game.
But lo and behold, Rose went out that season and won the highest individual award a player can receive in the NBA and led the Chicago Bulls to the Eastern Conference Finals in the process.
The Englewood native is set to return the court this fall after missing all of last season rehabbing his torn ACL. But despite not playing competitive basketball at the highest level for more than a year, D. Rose is still as confident as ever.
In a recent interview with CNN, Rose was asked a series of questions on a number of topics including his career highlight, lowlight, fatherhood and who his basketball idol is, among others. But when asked who the best player in the NBA was, Rose didn't hesitate with his answer.
"Best player in the league right now?" asked CNN's Pedro Pinto. "Derrick Rose," came the reply.
"Yeah?" asked Pinto surprisingly. Without hesitation D. Rose responded, "Yeah."
It's safe to say the time off hasn't shattered Rose's confidence one bit.