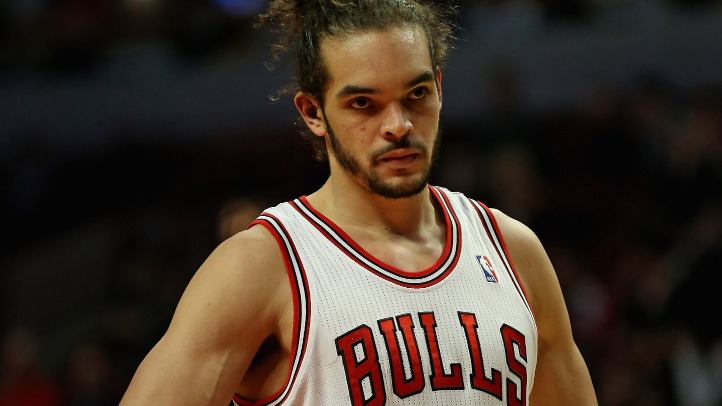 The Chicago Bulls will have their hands full Monday night as they host a Denver Nuggets squad that has won 11 straight contests coming into the United Center.

Chicago hasn't looked much like the team we saw in late December and January. Injuries certainly haven't helped their cause, but they've had moments where the energy and hustle that is their usual modus operandi seem to have gone by the wayside. That's not going to get it done against a smoking hot Nuggets team.
"They're playing at a high level right now. They're a very deep team. They're well balanced," Tom Thibodeau said of the Nuggets after Sunday's Berto Center practice session. "They play inside out, get to the free throw line, they're real scrappy defensively. I think they really improved defensively and it's more than just their steals and their blocked shots – which they excel at – but their help [on defense] is very active. They have a lot of weapons."
Indeed they do. Denver has six players averaging at least 11 points per game and, as a team, averaging 110.2 points per contest, third best in the NBA behind the Oklahoma City Thunder and the Houston Rockets.
The Nuggets are also second in steals, third in blocked shots and fourth in rebounds and field goal shooting percentage in the entire NBA.
The last time the Bulls faced the Nuggets, they were throttled in Denver, 128-96. All-Star Joakim Noah knows the tough task his teammates are up against on Monday.
"They're talented at every position, very athletic. Something about playing in Denver, that high altitude, it's no joke. It's definitely an advantage for them, even when they come back down to normal levels. It's going to take a great effort from us to compete."
Follow Outside Shot on Twitter (@Outside_Shot) for more Bulls news and information