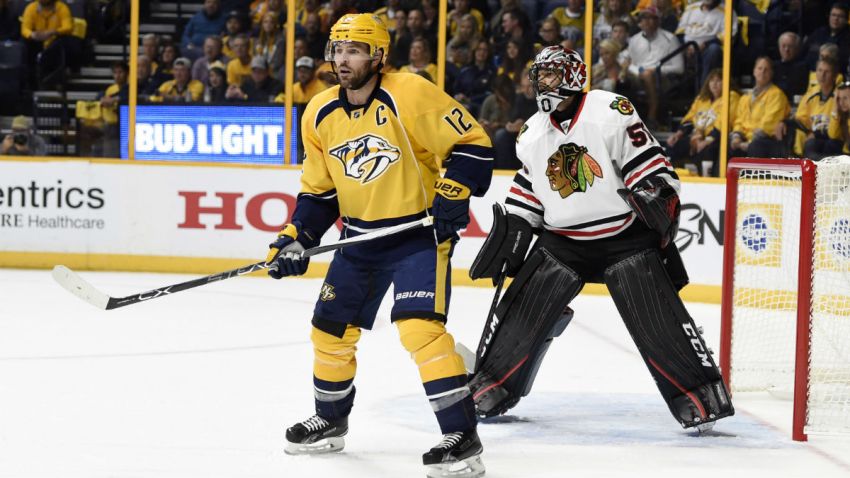 The Chicago Blackhawks finally know who they will play in the first round of the playoffs, as the Nashville Predators will head to the United Center to open the postseason next week.
The Predators locked into the second wild card spot as they lost to the Winnipeg Jets on Saturday night. The loss means that the Calgary Flames will get the top wild card seed and will face the winner of the Pacific Division in the first round.
The NHL is expected to announce the schedule for the series on Sunday night, but with the Chicago Bulls at home on Wednesday, it's likely that the Blackhawks will open the postseason on either Thursday or Friday night.
The Blackhawks and Predators have met in the postseason before, with the teams playing each other in the 2010 and 2015 playoffs. The Blackhawks ended up winning both series, and they ended up winning the Stanley Cup in both of those seasons.
We'll have more on this story as it develops.