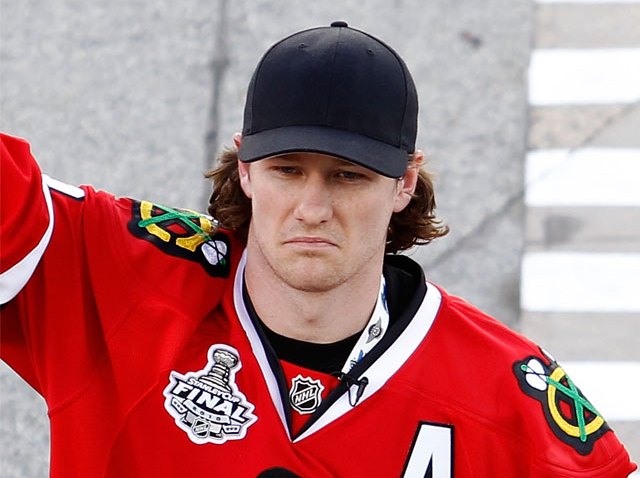 Blackhawks defensemen Duncan Keith was suspended for five games by the league Friday in connection with the elbow he gave to Daniel Sedin two days earlier.

Keith lunged at Sedin in the neutral zone in the first period of Chicago's 2-1 overtime victory Wednesday night, hitting Sedin in the head. Sedin didn't have the puck at the time.

"Regardless of Keith's assertion that the intent on this play was to impede Sedin's progress as opposed to a retaliation for an earlier hit, Keith's hit was still dangerous, reckless and caused injury," NHL disciplinarian Brendan Shanahan explained. "We've also taken into consideration Keith's supplemental discipline record, which includes no suspensions and one fine over nearly seven NHL seasons."

Keith was given a minor penalty for elbowing. The suspension will cost him $149,688.

Sedin missed the Canucks' victory Thursday night in Dallas because of a suspected concussion. He has 30 goals and 37 assists in 72 games this season.

Keith waived his right to an in-person hearing when the league's department of player safety requested he come to New York and had a phone hearing with Shanahan.

Keith has four goals and 36 assists in 72 games.

Chicago, which has won five straight, has seven regular-season games left.

Analysis: Why Duncan Keith Should be Suspended


The Associated Press contributed to this report.