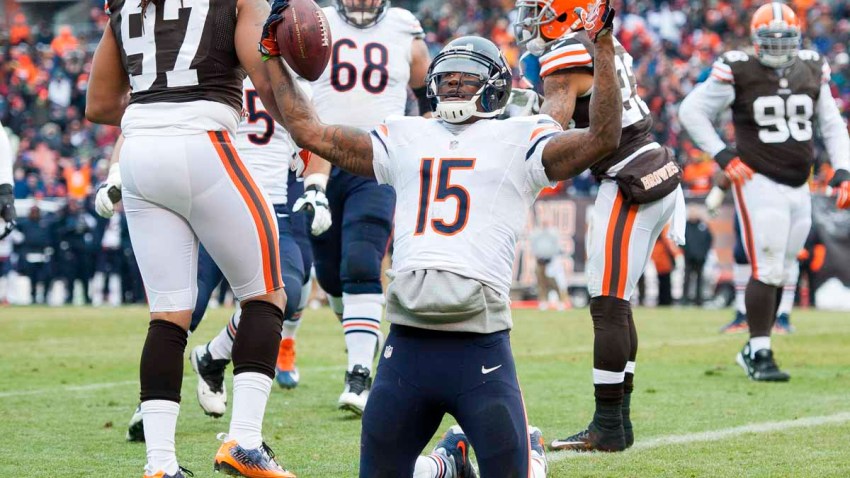 The Chicago Bears could punch their ticket to the playoffs on Sunday Night as they face off against the Philadelphia Eagles.
But the Bears' road to a potential division-clinching game is slightly complicated. They need two divisional opponents to lose home games against teams with losing records in order to have a shot to clinch the NFC North. If the Detroit Lions fall to the New York Giants, AND if the Green Bay Packers fall to the Pittsburgh Steelers, then the Bears would be able to clinch the North with a win over the Eagles.
As so many pundits have pointed out, there is also a very real possibility that both the Bears and the Eagles could have nothing to gain by winning the game Sunday. If the Lions lose but the Packers win, then the Bears would have to beat Green Bay in the teams' Week 17 matchup at Soldier Field to clinch the North. And since the Cowboys knocked off the Redskins Sunday afternoon, the Eagles will have to beat Dallas in a Week 17 battle in the Lone Star State, with or without a win Sunday.
In the event that neither team would stand to gain anything by winning, there has been quite a bit of speculation over whether or not Marc Trestman and Chip Kelly would consider resting their starters for part of, or even the entirety of, the game. Kelly's public comments have seemed to indicate that the Eagles are going to try to win the game no matter what after an embarrassing loss to the Minnesota Vikings last week, but as for the Bears, Trestman seems more open to the idea of letting his injury ravaged team get some rest ahead of a tough showdown with the Packers in Week 17.
What do you think Bears fans? If the Bears don't stand to gain anything from winning Sunday's game, would you want to see guys like Jay Cutler and Lance Briggs remain on the sideline, or would you prefer them to play and stay sharp ahead of a tough rematch with the Packers?