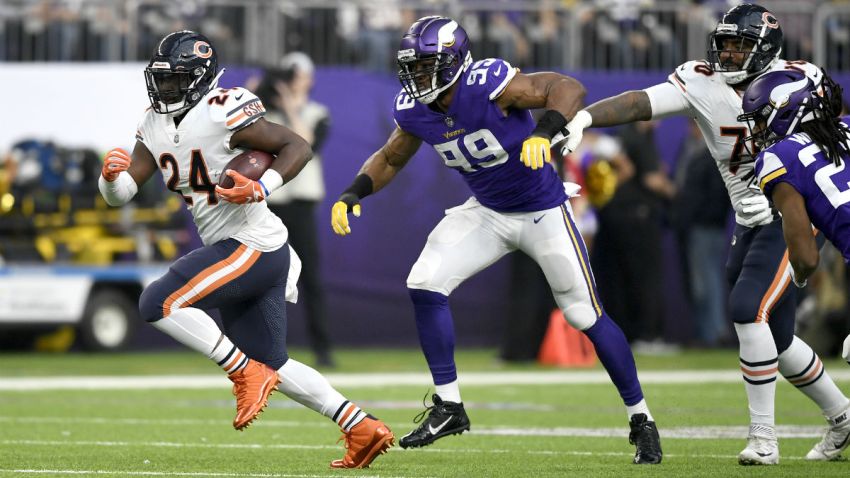 The Chicago Bears ended the season in emphatic fashion on Sunday night, beating the Minnesota Vikings to keep their division rival from reaching the postseason.
The Vikings could have reached the postseason with a win or a Philadelphia Eagles loss, but neither scenario was meant to be as Minnesota will go home empty handed.
Unfortunately for the Bears, their efforts likely won't result in a playoff bye, as the Los Angeles Rams are decimating the San Francisco 49ers and will likely clinch the second seed in the conference.
Jordan Howard had a pair of touchdowns for the Bears, and Tarik Cohen added another score as the team racked up its 12th win of the season and its ninth win in its last 10 games to finish up the regular season.
Mitchell Trubisky threw for 163 yards, but mostly wasn't challenged in a game largely decided by short passes and the Bears' strong run game.