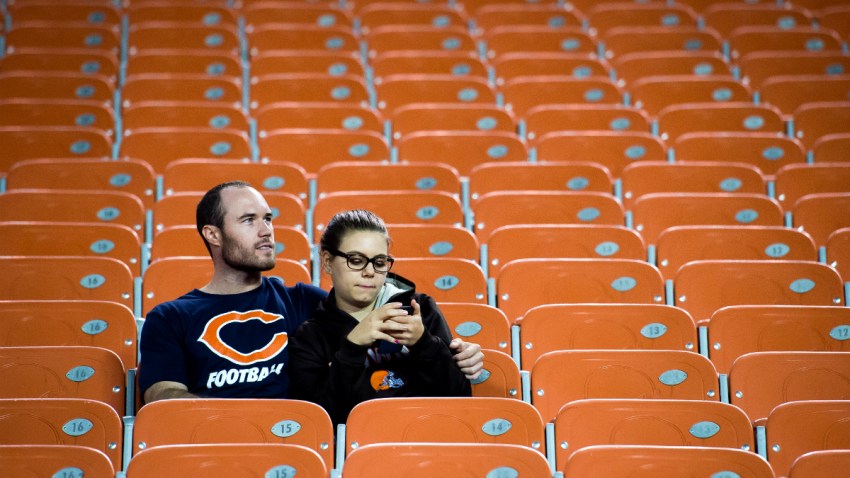 Chicago Bears fans are hungry... for a new hashtag.
The NFL released Twitter emojis attached to hashtags for all 32 teams on Wednesday, and Bears fans were none too pleased about the selection for Chicago's home team. [[392621621, C]]
The new Chicago Bears hashtag is #FeedDaBears, and naturally, naysayers took to Twitter to vent their frustrations. [[392620301, C]]
But for those countless fans wondering why exactly the Bears didn't go for #BearDown, it wasn't for a lack of trying. The team replied to several tweets inquiring about the commonly-used phrase, saying it wasn't available because of "Messy legal stuff. Phooey."
The University of Arizona has the phrase "Bear Down" trademarked, according to their website. So for now, Chicago will continue to #FeedDaBears. Besides, it could always be worse: [[392621511, C]]