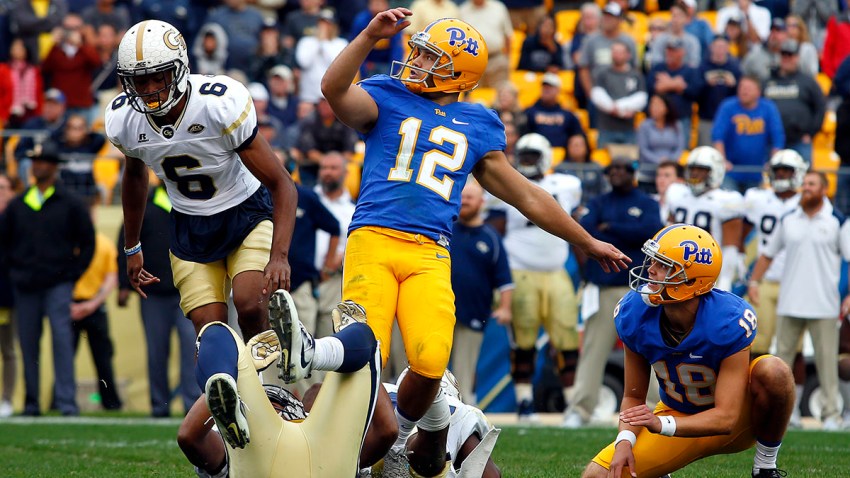 Chicago Bears fans had a good laugh about the team's decision to sign kicker Chris Blewitt earlier this offseason, but according to head coach Matt Nagy, the assumed pronunciation of the name isn't correct.
Speaking at the NFL Owners Meeting in Arizona this week, the Bears' coach had to dip into his French accent to correctly pronounce the kicker's name.
"It's Blue-ay," Nagy told NBC Sports Chicago. "It's French."
However Blewitt's name is pronounced, the fact is that he will be one of several kickers competing to replace Cody Parkey, who was cut by the team earlier this month. He has never kicked in an NFL game, but did make 69.6 percent of his field goals in a four-year college career at Pitt. He also made 97.1 percent of his extra points, although he did miss three in his senior season.