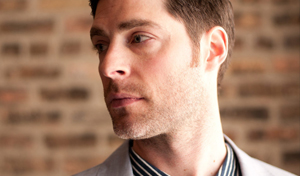 What do you get when you take some of Chicago's hottest chefs, take off their aprons and dress them up in the latest fashions?
You get the No Shirt, No Shoes, No Service Campaign, a new look book from men's clothing store Haberdash.
The store is taking fashion to an appetite-inducing level with its Spring/Summer 2012 look book, pairing some of the city's most sought-after chefs with the latest fashion, finished off with a personal recipe chosen exclusively for the brand.
This season's "models" include a mix of chefs, mixologists, and restaurateurs who are all photographed looking old school chic. The lineup includes Chef David Blonsky (Public House), Matt Eisler (Partner, Trenchermen), Chef Richie Farina (MOTO), Donnie Madia (Co-Owner, Publican Quality Meats) and more.
Want to check out the goods? Head over to the Haberdash look book launch event on April 26 from 6-8 pm and meet the chefs while feasting on the recipes featured in the book.
RSVP here to attend the event.