On Sunday night, cameras caught Patriots quarterback Tom Brady's wife, supermodel Gisele Bundchen, answering a heckler by ripping his teammates.

"My husband cannot [expletive] throw the ball and catch the ball at the same time. I can't believe they dropped the ball so many times," she's heard saying.

Bundchen's sentiments touched a nerve with one half of the Bears own super-couple. Kristin Cavallari, Jay Cutler's fiancee, tweeted she was impressed with Bundchen.

"Kind of loving how Gisele stuck up for her man," she wrote.

Cavallari's followers must have explained the problem with Bundchen blaming everything on the receivers, because her next tweet was, "I agree its not cool to throw teammates under the bus. I was simply saying its cute she had her mans back. Not at the teams expense though."

Yeah, Kristin, there are ways to support your man without blaming the loss on everybody but your husband, which is what Gisele did. Ignoring hecklers is probably a good start, because when you're as well-known as Tom and Gisele, hecklers will happen.

They're jerks, they're not fun to deal with, but the best way to shut them up is ignore them or start singing the Patriots-equivalent of "Bear Down, Chicago Bears."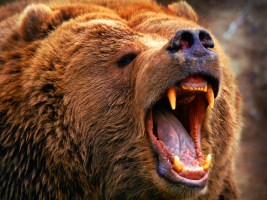 Check out Grizzly Detail: NBC Chicago's Bears blog features videos, photos, news, commentary and more. All the Grizzly Detail is right here.
Bear Down, Chicago.
Grizzly Detail on Twitter: @Grizzly_Detail

Copyright FREEL - NBC Local Media