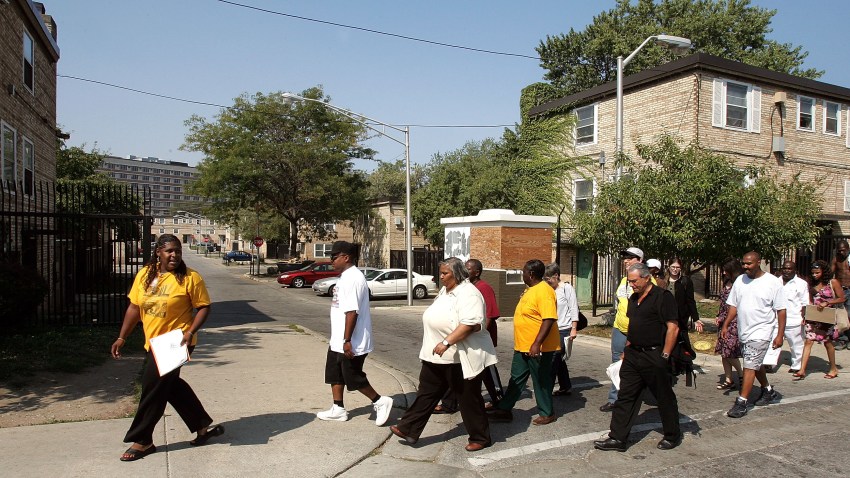 Long-time tenants are suing the Chicago Housing Authority for allegedly reneging on pledges to return them to their neighborhood after redevelopment.

The Cabrini-Green Local Advisory Council filed its lawsuit in federal court Thursday. Chicago has been demolishing or renovating public housing for years to provide poorer residents more livable conditions.

Many Cabrini Rowhouses residents ended up waiting out renovations in segregated developments with less economic opportunity.

Thursday's lawsuit says the CHA renovated a quarter of the Cabrini units, then set aside just a small portion for public housing. It wants them all designated for public housing.

The CHA says it hadn't received the lawsuit.
But it said it hadn't announced fixed decisions about the Cabrini homes in question and is still seeking comment on its plans.

"As part of Chicago Housing Authority's new strategic initiative, 'Plan Forward: Communities that Work,' CHA is committed to building strong, vibrant communities throughout Chicago," said spokesman Matt Aguilar in a statement. "Currently, the agency is working with a planner and the Near North Working Group to develop a plan for the future of Cabrini, including the row homes. However, CHA has not announced any decision on the future of the row homes. In the coming months, CHA will invite CHA residents and area neighbors to provide their input on our proposed plan for the revitalization of Cabrini. Our goal is to increase the quality of life and economic opportunities for CHA residents and the entire community."
Copyright AP - Associated Press