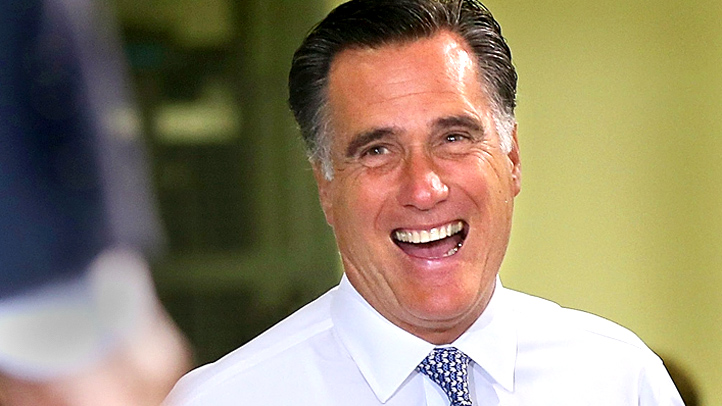 To better understand the struggles of Mitt and Ann Romney, I ate breakfast on my ironing board this morning. It's a little taller than the fancy $500 dining room table I purchased from Dania in Northbrook, but it wasn't uncomfortable.

However, my attempt to emulate the Romneys' poverty was missing one element that made theirs easier to endure: I am not currently studying for a combined J.D. and M.B.A. at Harvard University. That was the detail Ann Romney left out during her speech to the Republican National Convention on Tuesday night, when she described the couples' young married life, when they subsisted on pasta and tuna fish in a basement apartment.

The difference between the Romneys and actual poor people is that they didn't have to be poor. They chose to be poor for a few years so Mitt could acquire a credential guaranteed to make anyone fabulously wealthy. If he'd wanted, Mitt could have skipped graduate school and gone straight into the auto industry. His father, former American Motors CEO George Romney could have gotten him a job.

Ann Romney, who attended Kingswood, the private girls' academy that was sister school to Cranbrook, Mitt's private boys academy, had to go back two generations to find a genuinely working-class member of her family: her grandfather, a Welsh coal miner. To quote F. Scott Fitzgerald: "Let me tell you about the very rich. They are different from you and me." They can make being broke sound like an adventure.

Mitt, to his credit, has never tried to poor-mouth during this election. During a primary debate, the candidates were asked to describe a time in their life when they'd struggled financially. Mitt's answer: "I didn't grow up poor, and if someone is looking for someone with that background, I'm not that person."

The Republicans insist that resenting Romney for his $250 million fortune is "class warfare." If we shouldn't resent the candidate for his wealth, we shouldn't have to admire him for his (temporary) poverty, either.

This month, Ward Room blogger Edward McClelland's Young Mr. Obama: Chicago and the Making of a Black President will be available on Kindle for $2.99. Tracing Obama's career in Chicago from his arrival as a community organizer to his election to the U.S. Senate, Young Mr. Obama tells the story of how a callow, presumptuous young man became a master politician, and of why only Chicago could have produced our first black president.