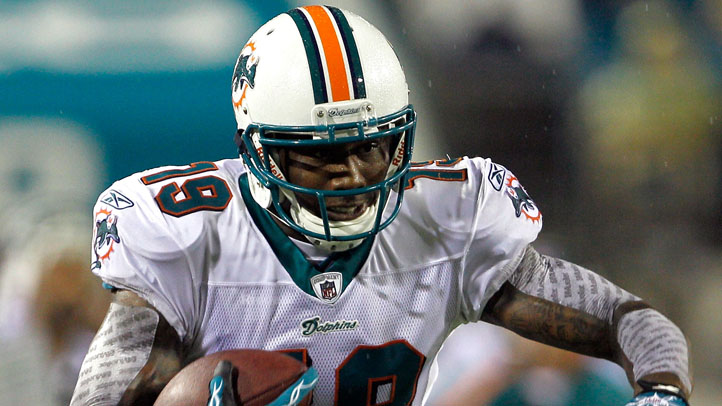 Brandon Marshall has been in the NFL for six seasons. He's been on good teams and bad teams, and has had more off-the-field incidents than most players will in a full career. He learned he had borderline personality disorder and has used therapy to be a happier, healthier man. What do all these trials and tribulations mean? He can teach his younger teammates from experience.

Marshall intends to not just be a leader in his first season in Chicago, but a mentor to his teammates.
"I guess it's in me in a way," said Marshall to the Bears team website. "It took seven years to harness it and put it in a positive direction, and I'm excited about it. This is the first year that I actually felt pressure as far as, 'I've got to work because there are some young guys and I'm getting older,' but also I'm recognizing how important it is to bring those guys along. This is a first for me, but I'm embracing the opportunity."
He was traded to Chicago after playing in Miami and Denver, where he was teamed up with Bears quarterback Jay Cutler and quarterbacks coach Jeremy Bates. He's had more than 1,000 yards in five of his six seasons.
Though Marshall has yet to play a down in a Bears game, he keeps making all the right moves in Chicago. His first job is to catch every pass that Jay Cutler sends his way, but it's encouraging to see that Marshall understands his larger role with the Bears. With young receivers like Alshon Jeffery on the roster, Marshall can make a mark on the Bears well past his tenure with the team.
Copyright FREEL - NBC Local Media