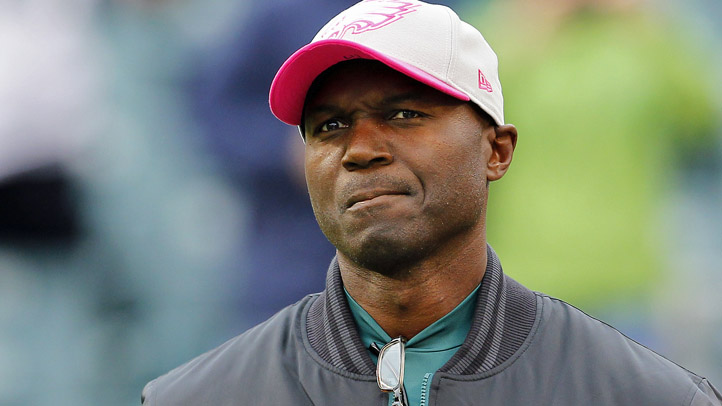 Head coaching candidate Todd Bowles was sitting in the Halas Hall lobby waiting for his interview with the Chicago Bears, wondering why he was still sitting there long after it was scheduled. Turns out the team was busy hiring Ryan Pace for their General Manager job.
NFL sources told NBC 5's Peggy Kusinkski that following the Bears hiring of Pace, the new general manager sat in on an interview with Bowles.
Until they shook hands in the interview upstairs at Halas Hall, Pace had no connection with Bowles.
The Bears appear to be breaking ties with those who seen as "shoe ins" due to past connections to Halas Hall.
Pace, of the Saints, played his college football at Eastern Illinois University.
Bowles, who is scheduled to interview in San Francisco, New York and Atlanta, does not have any connections at Halas Hall either. Outside of coaching in Green Bay and acquaintances with Vikings Coach Mike Zimmer, Bowles too would be a fresh start if hired.