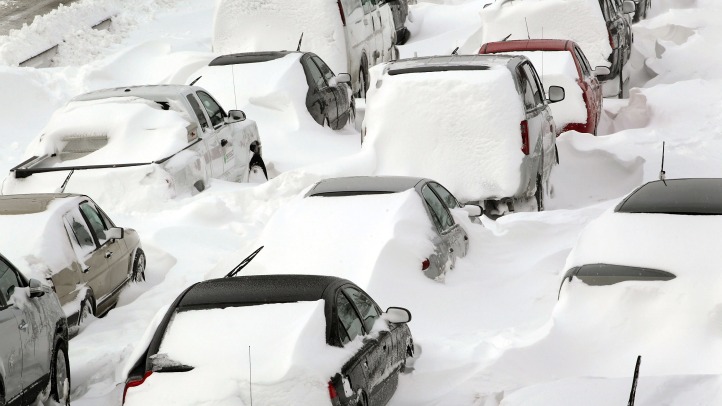 The third largest blizzard on record in Chicago cost the city and sister agencies $37.3 million, according to estimates released Friday.

Gov. Pat Quinn formally requested disaster relief this week from President Obama and the Federal Emergency Management Agency for 60 counties, including Cook County, the city of Chicago announced.

Requested federal disaster relief funds would help cover $22.8 million not included in the $14.5 million spent at O'Hare and Midway airports, which the city says will be recovered from airport revenues.

The $22.8 million in non-aviation costs was spent on snow removal and emergency spending by the city, Chicago Transit Authority, Chicago Public Schools, City Colleges and Chicago Park District between Feb. 1 and Feb. 9., according to City Budget Director Eugene L. Munin.
The Department of Streets and Sanitation spent a bulk of it: $13.3 million.

"This was an extraordinary blizzard and we are grateful that the federal government is considering assistance to cover some of these emergency expenses," Munin said. "At the same time, we will continue our efforts to reduce costs wherever possible."

FEMA will determine which costs are eligible for reimbursement.