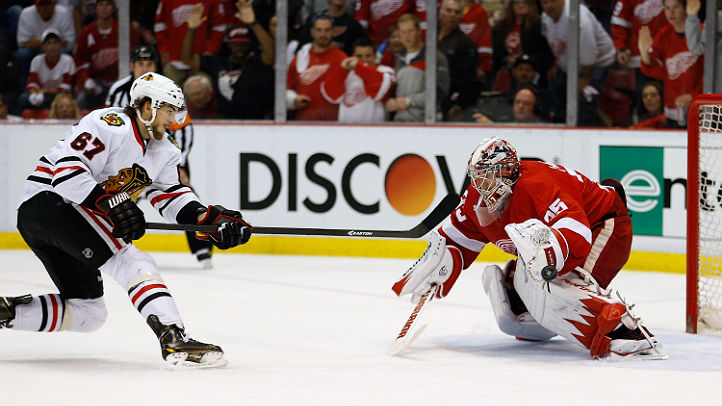 Back in March, NBC Sport Network's Joe Posnanski wrote a column on the Chicago Blackhawks, claiming that they were the one team that people throughout the city could embrace. We disagreed with his notion that the Blackhawks were "Chicago's team," but that argument will certainly come back to the forefront after ratings news from Monday's game were released.
In those numbers, the Hawks' game with the Detroit Red Wings not only beat the Chicago Cubs vs. White Sox crosstown battle, but it more than doubled its ratings.
Here's what Ed Sherman of the Sherman Report had to say:
"Game 6 of the Hawks-Detroit series did a 13.45 local rating on NBC Sports Network; 1 local rating point is the equivalent of approximately 35,000 homes. Meanwhile, the Sox-Cubs did a combined 6.53 rating on WGN – Ch 9 and Comcast SportsNet.

"The Hawks rating was the highest ever in Chicago for a conference semifinal game and behind only their two Stanley Cup finals games on NBC Sports Network in 2010."
Obviously, there isn't a lot that can be realistically inferred from the Hawks beating the Cubs and White Sox series, but it does hammer home the point of just how popular the team has become among mainstream sports fans in the city.