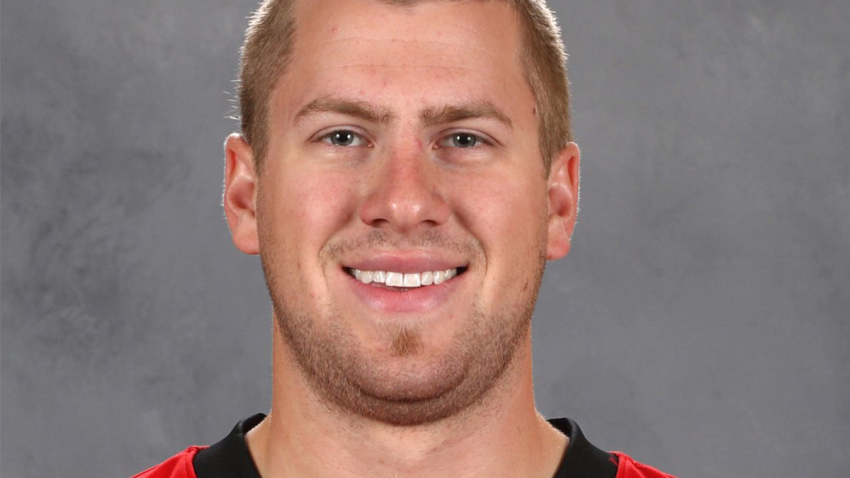 The Chicago Blackhawks have one of the best goaltending tandems in the league in Corey Crawford and Scott Darling, but on Thursday they bought an insurance policy as they signed Jeff Glass to a two-year contract.
The contract takes effect this season and will extend through next season, as Glass was already a member of the Rockford IceHogs.
So far in 10 games with the IceHogs this season, Glass has a 5-4-1 record with a 2.38 goals against average.
Glass, who was drafted by the Ottawa Senators in the 2004 NHL Entry Draft, has never appeared in an NHL game, bouncing around the AHL with stops in Binghamton, Toronto, and now Rockford. He has also spent time in the KHL in Russia and Charlotte of the ECHL, and now he's hoping to make a more permanent home with the Blackhawks' organization.
The reason for Glass' signing is two-fold. The first and most pressing concern at the moment is having another insurance policy on the roster in case either Darling or Crawford suffers an injury down the stretch, but there is also an element of future-planning that could be in play with the deal.
At the end of the season, Darling will be an unrestricted free agent, but the Blackhawks could potentially lose him before that. With Crawford holding a no-movement clause in his contract, the Blackhawks would have to protect him in the NHL expansion draft this summer, and that would leave Darling as a potential option for the Vegas Golden Knights as they assemble their roster.
Even if the Blackhawks can swing a trade with Vegas or get some assurance that they won't take the goaltender, they wouldn't be out of the woods yet. Other teams could potentially be looking for an upgrade at the goaltender position, with clubs like Dallas and Winnipeg potentially looking for a guy to help get them over the hump with a better goaltender in net, and when Darling hits free agency, he could command more money from them than Chicago could hope to offer with their razor-thin salary cap space.