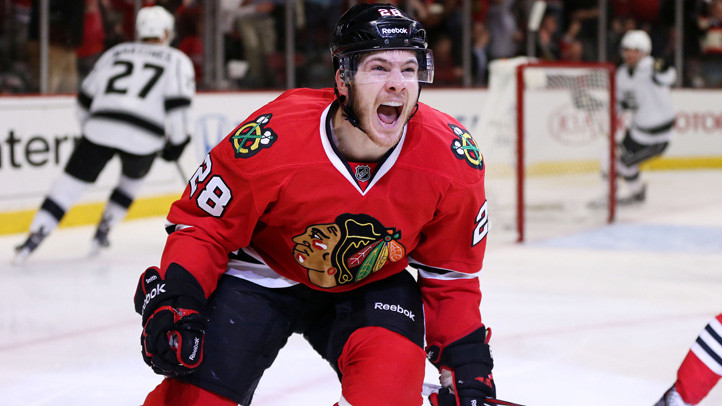 The Chicago Blackhawks have made several moves to bolster their roster ahead of Monday's NHL trade deadline, and they kept that streak going as they sent forward Ben Smith to the San Jose Sharks in exchange for forward Andrew Desjardins.
Smith, who was drafted by the Blackhawks in the sixth round of the 2008 NHL Entry Draft, has had a bit of a rough season for Chicago this year, scoring five goals and dishing out four assists in 61 games. He has primarily been used in defensive situations and on the penalty kill, but with some tough roster choices looming next year, the team decided to move him for short-term help and to clear a bit of cap space next year.
As for Desjardins, the 28-year old center has five goals and three assists in 58 games for the Sharks this season. The Hawks will likely use him primarily in a fourth line role down the stretch, with Antoine Vermette slotting in for Smith on the penalty killing unit.